Biafra Militia allegedly kill 3 Hausa men in Orlu, Imo State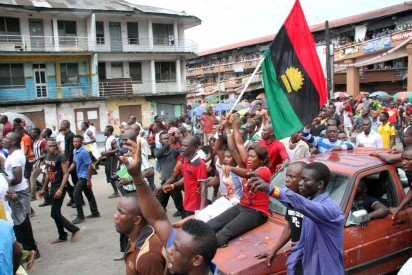 A pro-Biafra Militia group in Orlu town, has allegedly killed three Hausa men in Imo State according to reports early Sunday.
The BBC Hausa Service, reported that the death of the three Hausa men amid other attacks from the Biafra militia group has plunged the Hausa community into panic.
Speaking to the BBC Hausa, a Hausa businessman in the community, Alhaji Amadu Ali said the Hausa community in the Orlu town have been targeted in attacks.
He said the Hausa community has lost a total of 12 lives since August 2020 and they have also have also lost money and properties amounting to N42 million.
The businessman said he could not explain any reason why the Biafrans were attacking them "because we (the Hausa community) have no fight with anyone and we do not provoke anyone".
"Since the day of the Endsars protests, they have started killing our people one by one," said Alhaji Amadu Ali.
He added that the Biafrans have been attacking Hausa factories and shooting them.
He claimed that the authorities were aware of what was happening in the state because "the police gave us a car in which we took the bodies of three people and buried them".