Despite highest unemployment rate ever, Femi Adesina says Buhari deserves credit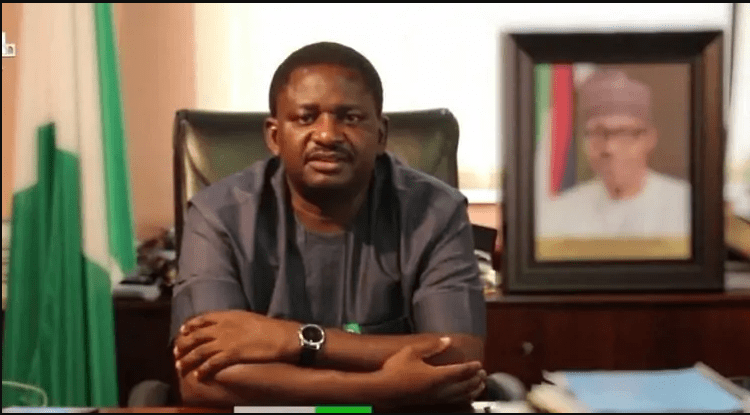 Presidential spokesperson, Femi Adesina has said the Buhari-led administration deserves some credit for the way it has handled unemployment and the economy in the wake of the COVID-19 pandemic.
Adesina who appeared as a guest on Channels Television's programme, Sunday Politics was a reaction to the Nigeria's 2020 unemployment figures.
The latest statistics released by the Nigerian Bureau of Statistics (NBS) reported that Nigeria's unemployment rate was at an all high 33.3 per cent.
In reacting however, Adesina said judgements of economy is dependent on the statistics the discussion wishes to centre.
"In any country in the world, if you want to focus on the negatives, they'll be more than enough for you to see and talk about. But then there are always silver linings in the sky from time to time. It is typical of Nigerians that are when those silver linings come, we don't talk about them," he said.
"When the inflation dropped to about 11 percent a couple of years back, we didn't hear a sound about it. When we went into recession and came out, not much about it.
"When you hear that our budget performance was about 90 percent, not much about it. All that we hear are just the negatives. Let's realize that in Nigeria, there are positives. In the economy, security, there are positives. It depends on the one we want to focus on."
The spokesperson also pointed blame at the pandemic and said Nigeria like many other developed countries is a victim.
"Did you also see the statistics that Britain has had its worst economic performance in 200 years? Did you see that Britain has borrowed more than ever in the country's history? It's because of challenges and the pandemic which is global," he said.
"Did you see the report of that quarter that Nigeria came out of recession? Let us cut some slack, give Nigeria some credit. Cut Nigeria some slack on these things. We are making progress. It may be slower than we want but things are looking up. It's not all gloomy."