Banditry did not start with Buhari – Jigawa State Governor, Abubakar Badaru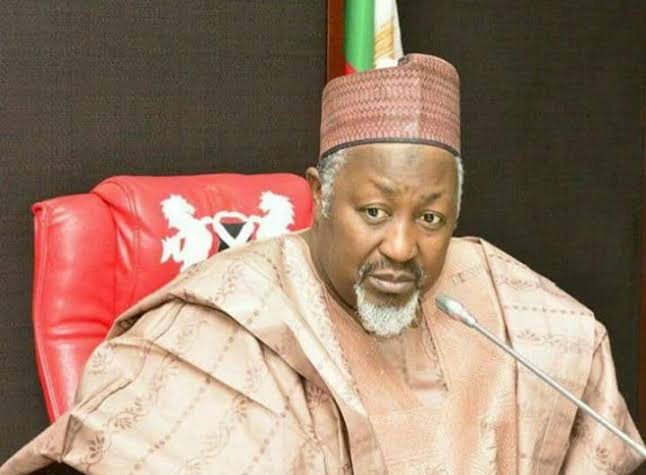 Jigawa State Governor, Abubakar Badaru has commended President Muhammadu Buhari for the way he handled the issue of farmers-herders conflicts.
Speaking on Channels Television's programme, Politics Today on Thursday, the governor blamed past leaders for neglecting the crisis situations that have been brewing for many years.
""The Fulani herdsmen crisis with the farmers has been brewing for so many years, and that developed over time because of the neglect of past leaders," Badaru said.
"Unfortunately for us, it gets right at this time and President Muhammadu Buhari is doing his best to solve this problem and curtail the onslaught.
"If we look at this critically and analyse it critically, certainly the banditry and kidnapping did not start with Buhari, it just continued."
Badaru further claimed that President Muhammadu Buhari is the best thing to have happened to Nigeria.
He said the economic situation of the country was so bad that without the intervention of the president, governors across the country would not be able to put their heads up.
"Certainly, I agree with the given circumstances we have now. I believe 100 percent. I know what I inherited. I know the trouble I got through. I know at one time, I even wanted to leave. Really, without the support of Buhari, we wouldn't have raised our heads up as governors," he said.