Governor Fayemi acknowledges the failure of the Buhari led govt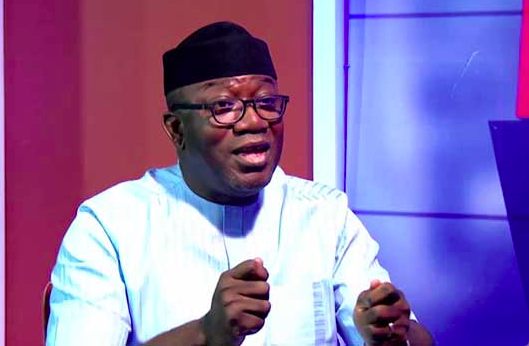 Chairman of the Nigerian Governors' Forum and Ekiti State Governor, Kayode Fayemi on Friday, said the All Progressives Congress and President Muhammadu Buhari, have failed to deliver all the campaign promises to Nigerians.
Buhari and the APC led government had promised to tackle insecurity, fight corruption and pursue economic development.
Fayemi told Channels TV, Maupe Ogun during an interview monitored by NewsWireNGR,"I'm not going to shy away from the expectations people had before we came to office. I was a leading player in the campaign that brought my principal ( Buhari) to power,"
"We promised Nigerians quite a number of things, particularly centering on security, anti-corruption, and on economic growth. Have we been able to attain all of what we promised? Obviously not."
He also said the Federal Government needs to provide more informationto justify the rehabilitation of the Port Harcourt refinery.
The Federal Executive Council had on March 17 approved $1.5 billion for the rehabilitation of the Port Harcourt refinery which is said to commence immediately.
Timpre Sylva, the Minister of State for Petroleum had told journalists in Abuja that the first phase will be completed in 18 months which takes the refinery to a production of 90 per cent of its capacity, the second phase will be completed in 24months, while the final phase will be completed in 44months.
But Fayemi who spoke on Friday during an interview on Channels Television's Hard Copy, faulted the planned project, noting that a private refinery built by Africa's richest man, Aliko Dangote is underway.
"I wouldn't have taken that decision given the fact that we know that a big refinery, private-sector driven is coming on stream but I don't have the information that led to that decision at first," he stated.
"When you are outside a decision-making frame, there is some information that may not be available to you if you look at it at the pure face value. It may not be justifiable but we don't have all the information responsible for that decision."
The contractor approved by the Federal Government to repair tha ailing refinery is an Italian E and EPC company who won the bid to handle the rehabilitation project.