Dino Melaye tenders an apology for Supporting Buhari in 2015 – refers to the President as "the greatest Scam"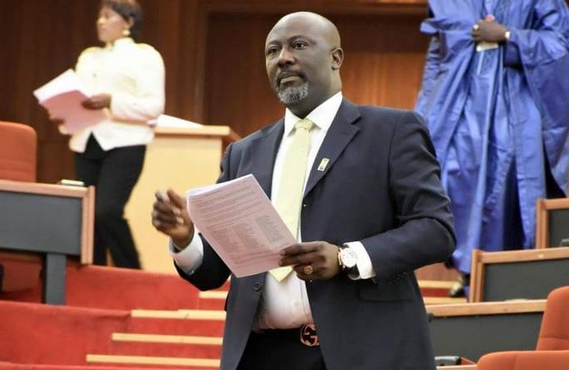 The former lawmaker representing Kogi West Senatorial District in the National Assembly, Senator Dino Melaye on Friday said he is full of regret for supporting the candidacy of President Muhammadu Buhari in 2015.
Buhari contested under the platform of the All Progressives Congress (APC) six years ago and defeated ex-President Goodluck Jonathan of the Peoples Democratic Party (PDP), the first time an opposition would floor a ruling party in Nigeria's presidential election.
Melaye was among those that canvassed support for Buhari's presidential ambition, having dumped the PDP for the ruling APC.
Six years down the line, the former federal lawmaker and PDP chieftain asked God and Nigerians for forgiveness, noting that this current administration is the worst in the nation's history.
"I apologise to God almighty who is the supreme controller of the universe and Nigerians for supporting Buhari," he said during an interview on Channels Television's Politics Today.
"The Buhari agenda is the greatest scam that came out of Africa. The Buhari presidency in 2015 is the greatest scam that came out of Africa.
"The subject Buhari is the greatest common that came out of Africa. Once I was blind, now I can see. How can one remain in a political party and support the presidency with what is happening today in Nigeria? I regret seriously supporting that because we were scammed," he stated.
Senator Melaye also bemoaned what he described as corruption inherent in the ruling APC, noting that the current administration would inflate the mount of road contract.
Giving an instance, he wondered why the government would budget ?2.1billion for the rehabilitation of one kilometre of road.
The PDP chieftain also spoke about the 2019 general elections where the main opposition fielded ex-Vice President Atiku Abubakar as its candidate.