Boko Haram terrorists kill at least 30 Nigerian soldiers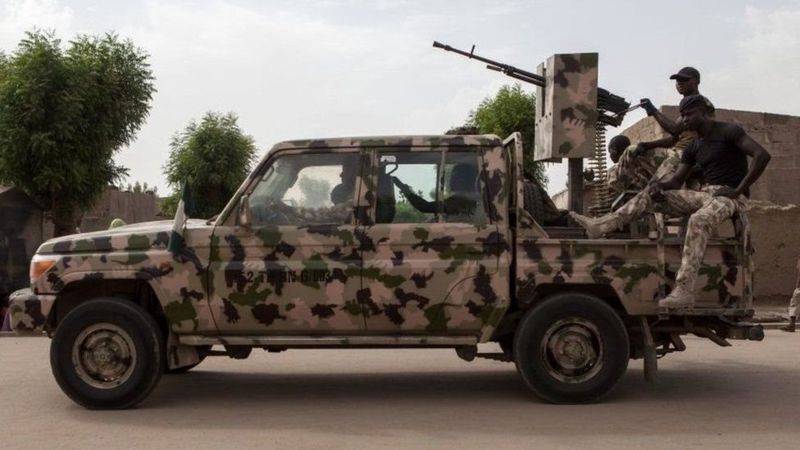 Boko Haram militants have killed at least 30 Nigerian soldiers in attacks in the north-east of the country in four days, according to military and civilian sources.
The Reuters News Agency, which quoted sources as confirming the story, added that the attacks had taken place since Wednesday last week.
The security situation in Nigeria has deteriorated in recent months, including attacks in the eastern part of the country.
Sources told Reuters that the four attacks killed at least 27 soldiers and 10 members of the Civilian Joint Task Force (CJTF), including the head of a local unit.
Kato-da-gora militants have long been cooperating with security forces in the fight against Boko Haram insurgents.
Spokesmen for the Nigerian Army and the Nigerian Defense Forces did not respond to Reuters's phone calls or text messages.
Islamic State West African Province (ISWAP) militants claimed responsibility for the attack in Monguno last Friday in a message to the Amaq news agency on Saturday.
ISWAP says it has killed 33 soldiers and arrested one. Two military sources and a CJTF fighter said the attack, which took place between Monguno and Kukawa, killed 11 to 15 soldiers, while several others were missing.
In addition, four gunmen were killed, sources said.
They added that the army killed eight Boko Haram fighters in clashes in Gamdu on Wednesday.
The Nigerian government's more than 10-year war against Boko Haram and ISWAP, a splinter group that split in 2016, has displaced more than two million people and left 36,000 dead.