Anambra will not tolerate armed herders – Obiano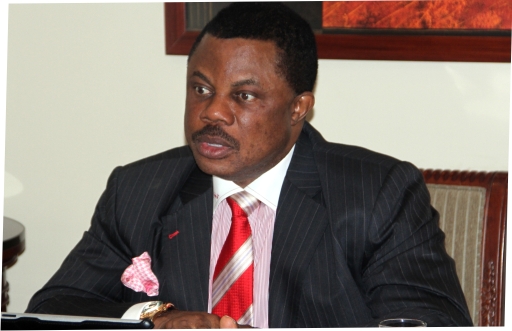 Estimated Reading Time: 1
Anambra State Governor, Willie Obiano has
described armed herders as criminals and said his government will treat them same way it treats criminals.
Controversy has trailed the statement of Bauchi State Governor, Bala Mohammed who said herders use weapons to protect themselves.
Reacting to the discourse, Obiano said at a stakeholders meeting on Tuesday that the state is conducting a census of herders and will not hesitate to punish any herder posing threat.
He said, "We have done census of herders in Anambra state last year, and they were 77 in number. We are doing a new one now, and after the census, we will never allow itinerant herdsmen to come in again.
"The ones causing trouble are not here (Anambra), they come in from outside. Also, we have heard reports of herdsmen who carry arms. Any herdsmen carrying arms is a criminal, and we will not tolerate that. If you find them, report them because they are criminals.
"We have prosecuted some in the past. We will not allow itinerant herdsmen to pass through Anambra after the census. We will have the names, phone numbers and addresses of all herdsmen in Anambra, and we will be holding meetings with them at intervals."
He added that his government has distributed over 520 vehicles to security agencies in the state and provided a designated petrol station where they go to take fuel "to avoid saying you don't have fuel when you get distress calls".