Kano assembly approves a bill to force premarital testing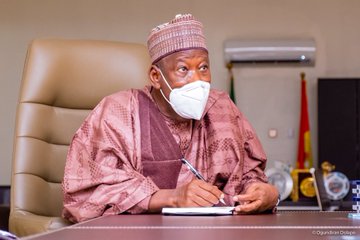 Estimated Reading Time: 2
The Kano State House of Assembly in northwestern Nigeria has approved a bill to force premarital testing in the state.
The resolution was moved by Kano State House of Assembly Member for Takai, Dr. Musa Ali Kachako, and was debated in the House of Assembly before it was approved.
He told the BBC Hausa that the decision had been welcomed by the public in response to reports from the people of the state.
"I looked at the resolution carefully before releasing it, and we did a lot of research on it because it was important before it was approved," he said. he wants to purify, and he helps the marriage system because of the diseases that are now in the world.
He said: "Three of the major diseases that afflict the world, not only in Kano State or Nigeria or in Africa alone, are diseases that have a way of being prevented."
"It's a contagious disease, one of which is sexually transmitted, while the other is inherited through blood and so on," he said.
Hon Kachako also said that at first the resolution looked at Kano State, its population, the importance of its people, and its religion and culture. So the resolution looks at what Islam provides, what culture provides, and what society provides.
Therefore, he said, if the law is enacted, it will be necessary for every time a marriage is to take place, the test will be carried out and a certificate will be issued confirming that they are being examined by a medical professional in a bid to marry without harm.
"It's a step that will help improve the health of the community, curb the spread of disease in the community, help our children grow up healthy, and spread the spread of such diseases as AIDS and hepatitis." and sickle cell disease or sickle cell disease, " he said.
Lawmakers are expected to present the resolution to the Kanon State government soon for enactment.
Many states such as neighboring Jigawa, Kano State and other parts of Kano State have already gone a long way in conducting such tests before marriage.