It was a an Important day for the Ilo family at the Shehu Musa Yar'Adua Foundation, Abuja on Tuesday evening as they launched the much awaited poetry collection, Kasie and Natasha Ilo Foundation in memory of their late daughter, Natasha Ilo.
Natasha Ilo, daughter to Udo Jude Ilo, Country Officer and Head of Nigeria Office of the Open Society Initiative for West Africa (OSIWA) and Nkem Ilo, Chief Executive Officer of Public and Private Development Centre died aged 2, on August 28, 2016.
Kasie, meaning "Be comforted" is a three-part book was written by Mr Ilo.
Speaking at the event, Ilo said Kasie and the NIO Foundation were borne out of the family's promise to immortalise Natasha.
He said. "When I lost Natasha, time stopped for me. When I lost her, a part of my heart died and I needed to find a way because it was not just my loss. I have a wife and a daughter who were also going through horrible times.
"My escape was writing, so I would stay overnight write and then talk to my daughter. So the book was more of what filled my head and also my feeling which come out clearly. The book was my escape.
"There is another reason, and that was the promise I made to her when we were laying her to rest. I said sweetheart, the world will never forget you."
The Natasha Ilo Foundation was created with the mission to help children have access to health care, education and the prevention of Sexual and Gender Based Violence.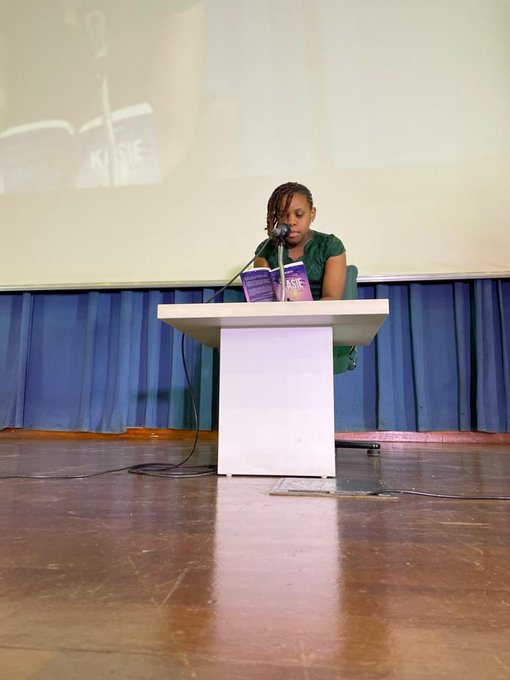 The event which was also featured virtually was graced by Vice-president Yemi Osinbajo, former president Goodluck Jonathan, Hip hop star, Jude Abaga (MI), Ghanaian Philanthropist and poet, Akwasi Addo amidst other high-ranking individuals.
Giving his remark, Mr Osinbajo expressed pride at how the Ilo family turned around the grief of losing their daughter.
He said, "I recall having to speak to Jude after the tragic loss and I was at a complete loss of words. I just could not wonder how Jude or Nkem could cope.
"But five years later, they have both done something truly remarkable, they convert the terrible grief to a civic calling. By setting this foundation, they have said that adversity must not be drowned in self-pity."
Former president Goodluck Jonathan launched the logo of the foundation and Dr. Kole Shettima of MacAuthur Foundation chaired the unveiling and presentation of book "Kasie". He described the book as 'inspiring and energizing'.
Nigerian-American Journalist, Chika Oduah while giving a review of Kasie described the book as "thoughtful, honest and courageous" commends author for turning his grief into purpose. And MI delivered a reading of 'Yearnings', a chapter from Kasie.