Only 1% of Fulanis are criminals – Zamfara State Governor, Bello Matawalle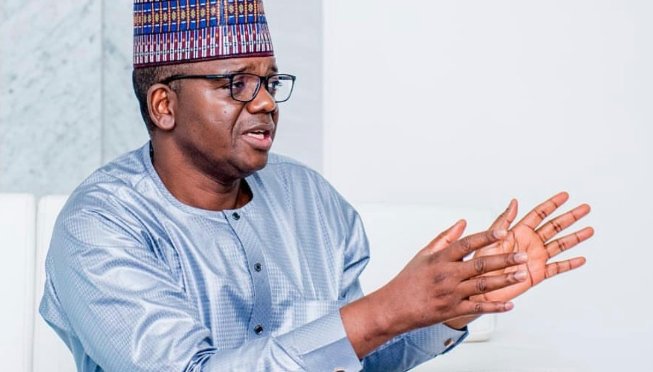 Estimated Reading Time: 1
Zamfara State Governor, Bello Matawalle has decried the profiling of Fulani as criminals and the intimidation the Fulanis resident in other communities face.
Matawalle stated this when he appeared as a guest on a Channels Television's programme, Sunday Politics monitored by NewsWireNGR.
Increased kidnappings and insurgency in the southwest region and other parts of the country has been blamed on the Fulani residents in the community.
Commenting on this profiling, Matawalle said, "Not all Fulanis are criminals. Some people are calling all Fulanis criminals which you know, I know not all of them are criminals. Because this issue of criminality, we have it in all tribes. So we cannot say because there are some criminal Yoruba or Igbos we call everyone criminals.
"We agree there are criminals in Fulani but not all of them are criminals. And even if you check the data and what is happening, out of one hundred per cent maybe you will find only one per cent of criminals in Fulani.
He continued that his administration inherited the problem of banditry in the state but his template of peace deals has made all the 14 local government in the state safe and peaceful.
"This (banditry) is something I inherited which is happening in the past 8 years, everyone is aware before you cannot be able to travel in Zamfara State but today every local government is accessible in the state. You can go anywhere in the state.
"The Zamfara template is a focus on inviting various arm groups of o subscribe to our non-kinetic approach of forgiveness, disarmament, remobilisation and reintegration of repentant bandits into the society.
"And we consider this as the best approach as large number of those participating in various crimes of kidnappings animals, banditry, etc were pushed into these by circumstances by self-aclaimed vigilante groups."