Nigerians are buying more cryptocurrencies despite CBN ban – Here are their reasons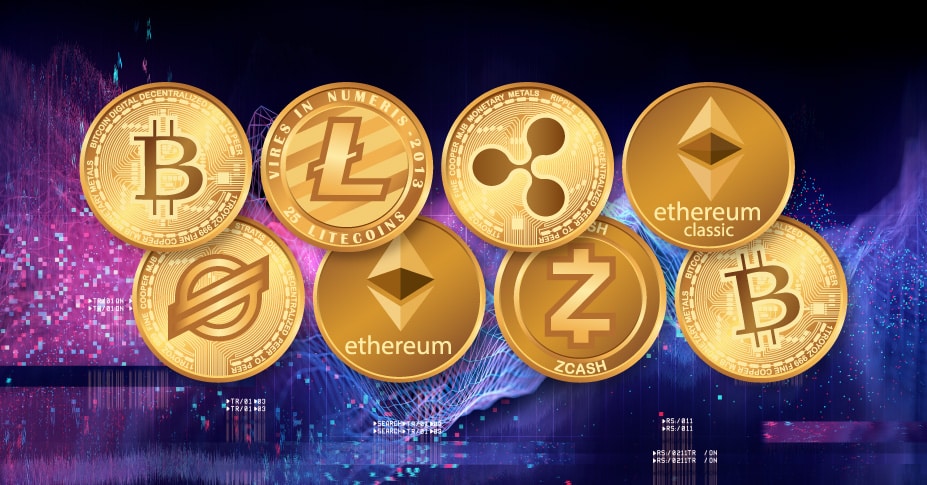 Estimated Reading Time: 4
The Central Bank of Nigeria (CBN) on Friday, February 5, issued a directive to all banks and financial institutions to prohibit the transaction of cryptocurrency and also close bank accounts that trade in cryptocurrency.
News of the ban was met with outrage and confusion as Nigeria is a top three adopter of the virtual currencies.
But rather than force a massive reactive sale of cryptos coins by users, Nigerian crypto traders are instead looking out to buy more cryptocurrencies.
NewsWireNGR talked to some of these crypto traders, and they explained why they adopted cryptocurrency as an exchange of value, and why they remain unbothered by the CBN's directive.
*A cryptocurrency (or crypto for short) is a digital asset designed to work as a medium of exchange wherein individual coin ownership records are stored in a ledger existing in a form of computerized database using strong cryptography to secure transaction records, to control the creation of additional coins, and to verify the transfer of coin ownership.
Williams Anaka Cruz – (Commercial pilot)
Williams started trading in Bitcoin as far back as 2008, and his reasons are simple. He has always loved the idea of decentralizing his money and cryptocurrencies helps him control how and where his money is sent and kept without a barrier, frees him from bills like ATM maintenance fees, vats, withdrawal fees etc. and It also has a fantastic return on investment
Williams thinks the ban is wrong and the government should instead innovate on the technology and seek ways to benefit from the technology.
He however remains undeterred by the announcement because he is in the cryptocurrency business for a long haul. The prohibition from the CBN, he believes, would only lead to innovation.
Jaiyeola David – (Runs consulting firm)
After initial hesitation and querying friends, Deji started investing and trading with Luno in the cryptocurrency market in 2016. Deji, whose firm focuses on recruitment, marketing and advertising, sees the cryptocurrency market as a measure to invest in other currencies aside from Naira and watch the investment boom.
Deji expressly condemns the ban because according to him; it means neighboring countries will benefit from "this lacklustre move by the CBN".
"This is the best time to buy and keep, I am going to keep what I have and let it grow as long as it can, plus there are other ways of buying and keeping, I think i want to just buy and keep for the time being." he says
Tom Harry* – (Law student)
Tom is a Law student from Lagos State University. He started trading in cryptocurrency in 2016 in a bid to save his Naira from falling. "Naira goes down but my coin goes up, making my naira in the coin go up." He says Investing in crypto was so beneficial that he was able to pay up his school fees.
Tom echoes the thought of the majority of bitcoin traders that the ban is wrong. Since the ban on cryptocurrency, Tom can no longer withdraw his money through Roqqu so his crypto is stranded.
However, he is still on the lookout to buy more bitcoins because the coins will always be in his account.
Popoola Tolani Michael – (Startup advisor and Inspiration speaker)
Despite being introduced to the Bitcoin technology by his mentor in 2017, Popoola hesitated till 2018. He tells NewsWireNGR he subscribed to the cryptocurrency revolution after studying money history and realizing it is a financial revolution that would be widely accepted in the next 5 years. Popoola says his strong belief in cryptocurrency is how It helps him to send money with a low transfer fee without necessarily leaving the home, securing a loan, the low transaction fees and how he is able to grow his money against Naira depreciation
Popoola believes CBN should regulate the cryptocurrency market but not outrightly prohibit banks and Nigerian financial institutions as its directive stated.
He continues that it would have been more profitable for the central bank to adapt to the system because Nigerians are adopting the new technology for its ability to go past the CBN's $100 limits on international transfers
"The directive is to the banks and not to an individual. I will keep trading within the confines of the law and as long as the government does not stop it. Hopefully, when CBN joins us in a few years, I will be proud to say I joined the blockchain tech before them." He said
Ridwan Idris – (Product Manager)
For Idris, the cryptocurrency market is more sustainable than Naira despite the fluctuation. This stability is why he started trading and investing in cryptocurrencies. He added that he started trading in 2020 and bitcoin has helped him make send money from Nigeria to other parts of the world – bypassing his inaccessibility to dollars.
Idris says the ban from the CBN is a joke because it appeared a big man sits someone and directs the affairs of the country. He lamented that there was no much notice or excuse given before the prohibition was ordered.
He however said is looking for panic buyers to buy from. "I can still buy, but money will go through different means because we don't want to get blocked. But I know there will be a solution," he said.