Bauchi state Governor says Southwest don't want to accommodate other tribes "but we are accommodating your tribe"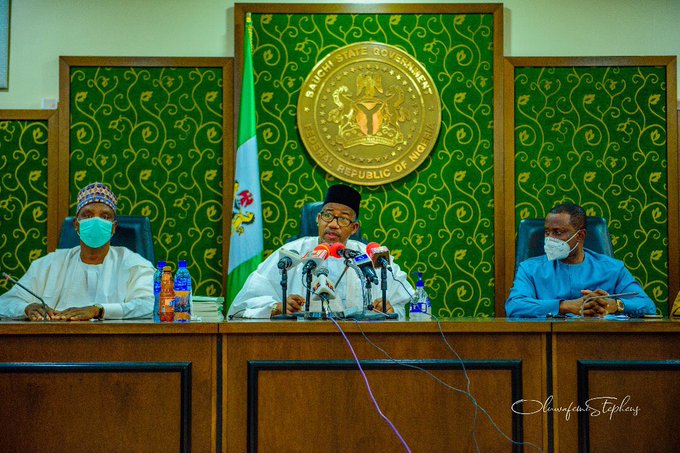 The Bauchi State Governor, Bala Muhammed, has said some states in the Southwest region of Nigeria don't want to accommodate other tribes.
He was reacting to the recent development in some states in the Southwest where herdsmen were asked to leave.
The governor was speaking as a Special Guest of Honour during the launch of the inaugural edition of the Bauchi Correspondents' Chapel of the Nigeria Union of Journalists, NUJ's magazine titled "Correspondents' Watch" on Thursday.
Oyo and Ondo state government have been in the news over their activities to stop herdsmen from using forest reverses in the states.
A controversial Yoruba "activist", Sunday Adeyemo, known as Sunday Igboho, had issued a quit notice to herdsmen accused of sundry crimes in the Ibarapa area of Oyo and enforced same.
Bala Mohammed said: "The west doesn't want to accommodate other tribes but we are accommodating your tribe in Bauchi.
"We have Yorubas who have stayed in Bauchi for over 150 years.
"Some of them are permanent secretaries in Gombe, Bauchi and Borno.
"If cybercrime is being practised mostly by one tribe, you don't criminalise the whole tribe because of this.
"That is why you journalist needs to be sensitive and exercise restraint.
"Avoid writing reports that will threaten the unity of this country."
According the governor, herdsmen are bearing arms to protect themselves from cattle rustlers and other criminal elements that rob them of their possession or kill them.
He added: "The tradition of transhumans, pastoralism, has exposed Fulani man to cattle rustlers who carry a gun, kill him and take away his cows.
"He has no option but to carry AK 47 because the government and society are not protecting him."
The governor argued that nobody own any forest in Nigeria, saying the forests are owned by Nigeria.
He stated: "Under section 23, 24 and 25 of the Constitution, every Nigerian is free to stay anywhere.