#EndSARS protester, Rinu Oduala to sue CBN for freezing bank accounts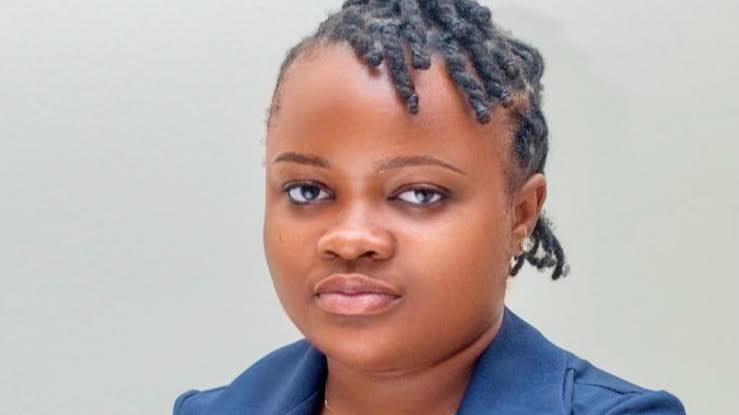 Estimated Reading Time: 2
Rinu Oduala, one of the top agitators during the EndSARS protests has said she will sue the Central Bank of Nigeria (CBN) for accusing her of accusing her of money laundering and terrorism.
NewsWireNGR recalls that in November 2020, Nigeria's central bank froze the accounts of Mrs Oduala alongside other 19 people linked with anti-police brutality protests after receiving a court order, the regulator said.

Many of those affected were prominent during Nigerian protests last month known as #EndSARS, one of the West African country's biggest social upheavals in 20 years, which attracted global attention as thousands of people campaigned for an end to police brutality.

But on Wednesday, a federal high court in Abuja asked the Central Bank of Nigeria (CBN) to unfreeze the bank accounts of 20 #EndSARS protesters.
Ahmed Mohammed, the judge, gave the order on Wednesday after counsel to the CBN and the legal representative of the protesters agreed to settle out of court.

The court order obtained by the CBN for the blocking of the accounts had expired on Tuesday, February 2.

Reacting to the unfreeze order on Wednesday, Oduala who is a member of the Lagos State Judicial Panel of Inquiry and Restitution for Victims of SARS Related Abuses & Lekki Toll Gate Incident tweeted her intention to sue to CBN because they did not conduct an investigation during the past 3 months of the accounts freeze.
She alleged that the account freeze were mere acts of intimidation by the Nigerian government.
She wrote, "It's time to sue CBN for the unlawful freeze of my accounts.
"I was accused of money laundering & terrorism but no investigations were done in the past 3 months. This was purely an act of intimidation!
"I have informed my lawyers, Falana and Falana Chambers & we will be suing!??"
Oduala had in recent times lamented being a victim of intimidation and manipulation.
On Tuesday, a series of doctored tweets inciting violence were circulated on the internet and alleged to have been authored by her.

Lamenting she wrote, "DSS surveillance, accounts blocked, passport seized, cyber attacks, defamation, random threats, phones bugged, etc just for this 20 ish year old girl?
Naija government, which way?
Kini moshe fun yin? Shefe pa mi ni??????"