Buhari's nephew, Sabiu Tunde calls alleged NIA appointment 'Fake news'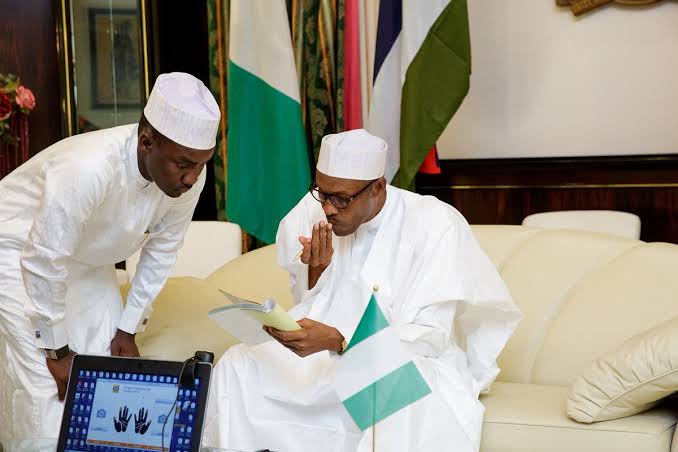 Presidential aide, Sabiu Tunde Yusuf has denied the reports that he was appointed as an assistant director at the National Intelligence Agency (NIA).
An online newspaper, Peoples Gazette had on Monday published a report claiming that Mr Yusuf who is a nephew of President Muhammadu Buhari was unduly appointed as the assistant director at the NIA.
The alleged appointment fuelled earlier nepotic criticism of the Buhari administration as Yusuf lacked the requisite field and administrative experience to handle the rigours of the crucial intelligence top job.
Reacting to the reports, Yusuf debunked the allegations saying it was impossible for him to hold such role.
"It is not true. It is not true at all," he said while speaking to PM News.
"How could I have been appointed into NIA, an institution that works under cover?"
He added that he just knew of the report when he started getting congratulatory messages and calls on the alleged new role.
And in his view, the story was reported by forced who are unhappy with the current Director-general, Abubakar Ahmed Rufai.