Sunday Igboho arrives Ogun State; vows to eject troubling herdsmen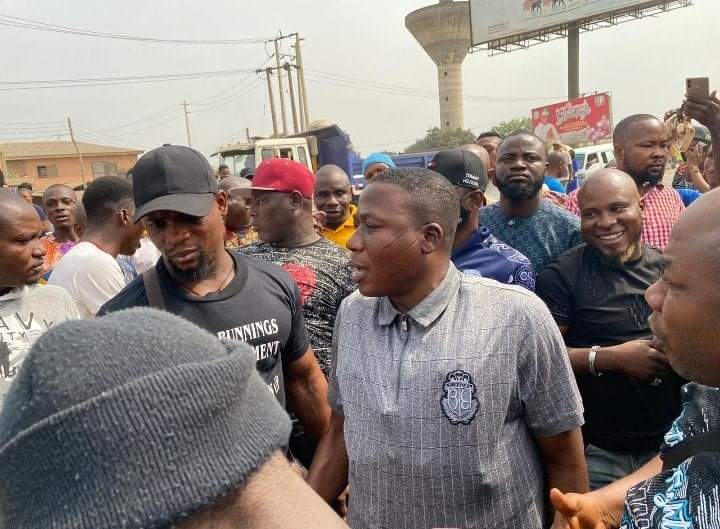 Estimated Reading Time: 1
Yoruba grassroot influencer, Sunday Adeyemo bettern known as Sunday Igboho has stormed Ogun State in an attempt to warn herdsmen in the tensioned areas of the state.
Igboho seen with a fractured hand and local bullet proof arrived amid cheers and jubilation in Abeokuta and Ketuland, Yewa-North Local Government Area of the State where some soldiers allegedly threaten farmers to submit their farms for grazing.
At his stop in Abeokuta, he had a brief interaction with the crowd and assured them.
Speaking in Yoruba dialect, he said, "I observe there is an injustice from the herdsmen because they know the power that they have in the Federal Government. So, they behave as if Yoruba people are nobody. They kill our people, they kidnap our people, and they rape our women.
"Any Fulani herdsman who engages in kidnapping would be flushed out."
A statement from Remmy Hazzan, Special Adviser on Public Communications to Ogun State Governor, Dapo Abiodun, had called on Igboho and other people who can help with peace in the state to visit.
Igboho thanked the governor for the invite and assured the people that his activism against the killer herders would not be limited in the troubled Igangan town but in the entire Yoruba land.
"(The activism) will not only happen in Igangan, we are going to visit all Yorubaland and ensure there is peace everywhere." he said.