You will fail like your predecessors – Shekau dares new service chiefs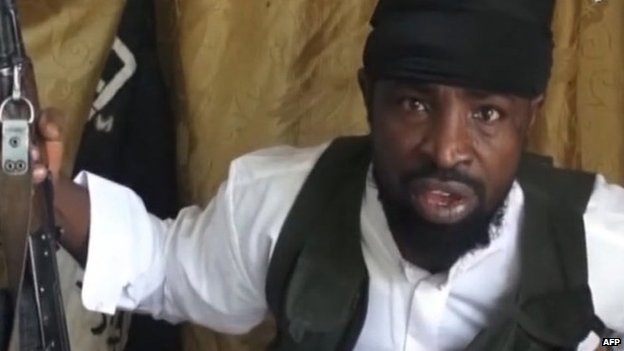 Estimated Reading Time: 1
Abubakar Shekau. the factional leader of Islamic terror group, Boko Haram has released a video daring the newly appointed security chiefs and telling them they will fail in the fight against insurgency as their predecessors.
Shekau gave this warning on Wednesday in a nine minutes, 56 seconds-long video obtained by HumAngle.
Recall that on Tuesday, President Muhammadu Buhari received the resignation of the Service Chiefs and announced their replacement.
The replaced service had repeatedly claimed that they pushed back the terror group that had previously controlled vast swathes of the north-east in 2015 but the terror group still conduct deadly attacks and ambushes on civilians and the military.
The new Service Chiefs are: Major-General Leo Irabor, Chief of Defence Staff; Major-General I. Attahiru, Chief of Army Staff; Rear Admiral A.Z Gambo, Chief of Naval Staff; and Air-Vice Marshal I.O Amao, Chief of Air Staff.
Reacting to the appointment of the service chiefs in the audio, Shekau called the names of each of the service chiefs and warned they cannot defeat his terror group.
"Leo Irabor, the head of the military, you should have sympathy for yourself, repent and convert to Islam. There is nothing you can do," Shekau said.
He said Maj-Gen. Ibrahim Attahiru should not "deceive" himself because he has a Muslim background.
"Even if you are Muslim but you conduct polytheistic practices, you are no longer a Muslim," Shekau said.
Boko Haram and a splinter group known as the Islamic State of West Africa Province (ISWAP) have launched a series of attacks in Nigeria for more than a decade now.
Over 30,000 people have been killed and nearly 3 million displaced in a decade of Boko Haram violence in Nigeria, according to the UN Office for the Coordination of Humanitarian Affairs.