APC was created by people who wanted to get power by all means – Mukhtari Shehu Shagari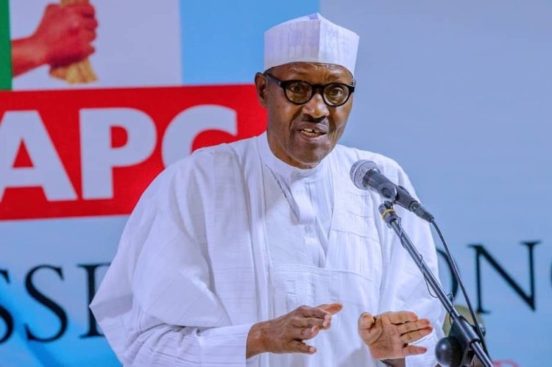 Alhaji Mukhtari Shehu Shagari, a former deputy Governor of Sokoto State and a two-time federal minister has accused the ruling party, All Progressives Congress (APC) of being desperate to get power and not having enough plans to govern.
Shagari, former minister of water resources, contested for the seat in 2015 on the platform of the PDP, but lost to the incumbent, Aminu Tambuwal said this in an interview with Leadership Newspaper published on Sunday.
The APC came as a merger of three parties in 2013– the Action Congress of Nigeria (ACN), the Congress for Progressive Change (CPC), the All Nigeria Peoples Party (ANPP). The party came into power in 2015 after President Muhammadu Buhari defeated then incumbent president, Goodluck Jonathan of the Peoples Democratic Party.
Shagari however claimed in the interview that the merger was because of a thirst for power and the desperation made the government promise a lot of things that they would not achieve.
"APC was created by people who wanted to get power by whatever means democratically. There was no proper programme on ground which was to be implemented when they got power. The only thing they did was to attack the government at that time which was the PDP government. But they forgot the fact that when you are opposition, it is much easier to criticize but when you come into power, if you are not prepared and you do not have programmes that you want to implement, it will become a problem because they did not study the situation so well.
"They did not realise the enormity of the problems that we have on ground. It was an amalgamation of different interest from different political parties including disgruntled members of PDP and they insisted on using whatever means to make sure PDP got out of power without any proper plan for governance."
The fall in oil revenue, Nigeria's major export has been given as the key economic challenge of the Buhari-led administration; but Shagari said the government should have prepared for the fall because oil revenue had previously been unstable.
"On the economic front some people will say the price of oil fell. But when you are coming into power, you have to plan for anything that could come along your way especially since you know that the prices of crude oil is very volatile because it can go up or down, you must have a proper plan."
Also lamenting the rising level of insecurity in the country, Shagari said nowhere in Nigeria is safe. He said travelling by road to Kaduna, Sokoto, Enugu, Port Harcourt or anywhere in the county is risky because of banditry, kidnapping and Boko Haram and all sort of insecurity which abound within the country.
So he urged the government at the federal and state level to spend the next one year focusing on how to ensure security of lives and properties.
"You will agree with me that in Nigeria today there is nowhere in Nigeria that is very safe. For example, if you travel by road to Kaduna, Sokoto, Enugu, Port Harcourt or anywhere in the country, your family members will not have ease of mind until you call to tell them you have arrived safely.
"This is because of banditry, kidnapping and Boko Haram and all sort of insecurity which abound within Nigeria today. So for me, the federal and state governments as well as the security institutions in the country and the citizens should for the next one year concentrate on ensuring that the country is a safe for everybody; we must ensure that people can travel safely and ensure that Nigerians can feel safe in their homes. Now if you look at a state like Sokoto where I was a deputy governor for eight years, we never had a situation where a single individual was kidnapped for ransom or whatever, it was very safe."