Zamfara government tells clerics to persuade bandits to surrender arms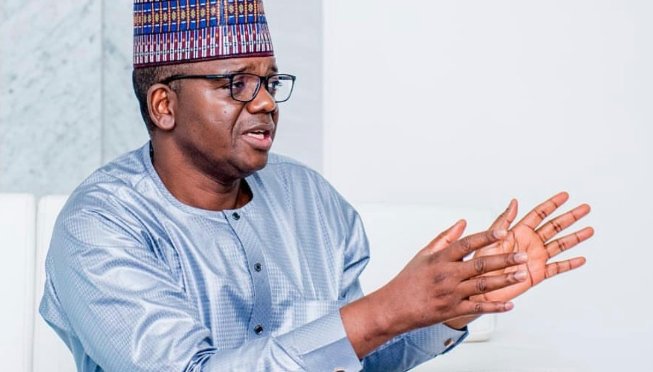 Estimated Reading Time: 2
Zamfara State Governor Bello Muhammad Matawalle has urged clerics in the state to follow the footsteps of Kaduna-based Islamic cleric, Ahmad Mahmud Gumi by holding peace talks with bandits terrorising the territory and telling them to surrender their arms.
He said this on Thursday off the backdrop of Gumi's peace seeking efforts with bandits in Kidandan, Giwa Local Government Area, Kaduna State on Tuesday.
A report from Desert Herald said about 500 bandits promised to surrender their arms after the meeting with Gumi.
Speaking in a stakeholders' emergency meeting with Ulamas, Emirs and Security Chiefs o Thursday, Matawalle urged the religious leaders to replicate Gumi's efforts.
He said he is confident the approach can work because he had called a Gusau-based cleric to intercede with some bandits and they dropped their weapons.
"We have our Ulamas and I believe they can do the same thing and I'm urging them to map out a strategy on how this can be done. We are thirsty for peace in this state," Matawalle said.
"There was a time I called the Gusau based cleric, Sheik Umar Kanoma at night to interact with some repentant bandits and he did and they agreed to lay down their arms and they are living different lives now."
Report from the Desert Herald says that Gumi's carrot approach has the backing of the federal government and the police because all sides are trying to find a permanent end to the insecurity in the Northern region.
The online publication reported why the reasons some of the bandits became insurgents.
"Most of them were unanimous in their submissions. They told Sheikh Gumi and CP Umar Muri that they were forced into taking up arms. They said over the years they were subjected to constant humiliation, harassment, arbitrary arrests, extortion and even killings of innocent ones by law enforcement agents," Desert Herald reported.
"They lamented that security personnel have killed many of their family members with many of them losing virtually all their possessions through cattle rustling, extortion by security agents and through military bombardments. As a result, they lamented that thousands of their youths do not have anything to do and there is no means of livelihood hence their decision to go into arms struggle.
"They also complained of lack of government's presence and the absence of basic necessities like water, schools, clinics etc in all their localities and vowed that as long as government and the society did not change their attitudes towards them, there will never be peace.
"They accused the government of not being sincere in ending instances of banditry and kidnappings."