Joe Biden has been sworn in as the 46th president of the United States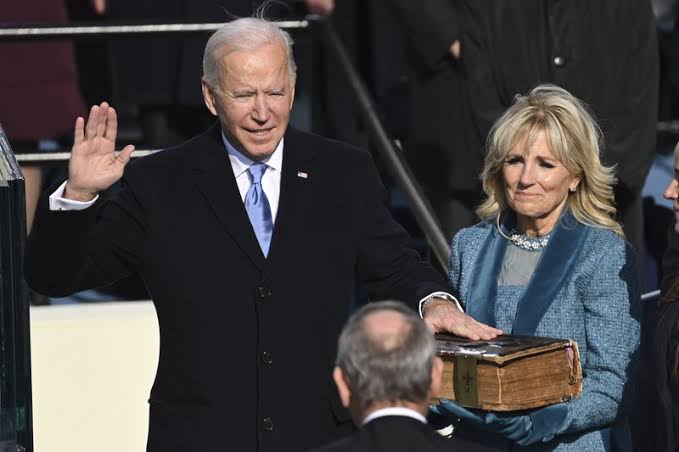 Estimated Reading Time: 1
Joe Biden has been sworn in as the president of the United States.
He becomes the 46th president, taking over from Donald Trump who presided the country for only four years.
He was sworn in at an inauguration ceremony in Washington DC, which was attended by previous and current leaders in the US.
John G. Roberts, the chief justice of the United States, administered the oath of office on him.
With his hand on a five-inch-thick Bible that has been in his family for 128 years, Mr. Biden recited the 35-word oath of office swearing to "preserve, protect and defend the Constitution" in a ceremony administered by Chief Justice John G. Roberts Jr., completing the process at 11:49 a.m., 11 minutes before the authority of the presidency formally changes hands.
The ritual transfer of power came shortly after Kamala Devi Harris was sworn in as vice president by Justice Sonia Sotomayor, her hand on a Bible that once belonged to Thurgood Marshall, the civil rights icon and Supreme Court justice. Ms. Harris's ascension made her the highest-ranking woman in the history of the United States and the first Black American and first person of South Asian descent to hold the nation's second highest office.
"This is America's day," Mr. Biden said as he began his Inaugural Address. "This is democracy's day."
After a deeply tumultuous transition, including the storming of the Capitol by supporters of now-former President Donald J. Trump, "democracy has prevailed," Mr. Biden said.