Biden reverses Trump's Muslim ban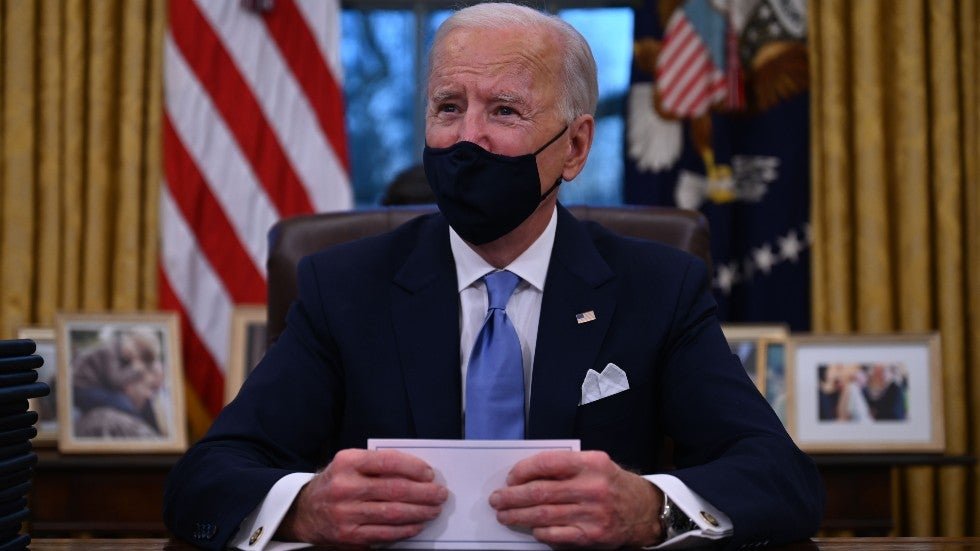 Estimated Reading Time: 1
United States President Joe Biden has signed an executive order that rescinds the 'Muslim ban' imposed by past president Donald Trump.
The reversal of the ban is one of the 17 executive orders, memoranda and proclamations signed by Biden just hours after his inauguration at the US Capitol on Wednesday.
The Muslim ban was an executive order from Donald Trump signed in 2017 that initially placed travel restrictions on citizens from seven Muslim-majority countries. The countries are Iran, Iraq, Libya, Somalia, Sudan, Syria, and Yemen but it was later extended to Nigeria, Myanmar, Eritrea, Kyrgyzstan, Tanzania and North Korea.
"The president put an end to the Muslim ban – a policy rooted in religious animus and xenophobia," Biden's White House Press Secretary Jen Psaki said during a Wednesday evening briefing.
Following the ban reversal, Biden has directed the State Department to restart processing visas for individuals from the affected countries.
The Muslim ban faced many legal challenges in when it was enacted but the Supreme Court in 2018 upheld the final version of the measure.