We will continue to demand the unconditional release of El-Zakzaky – IMN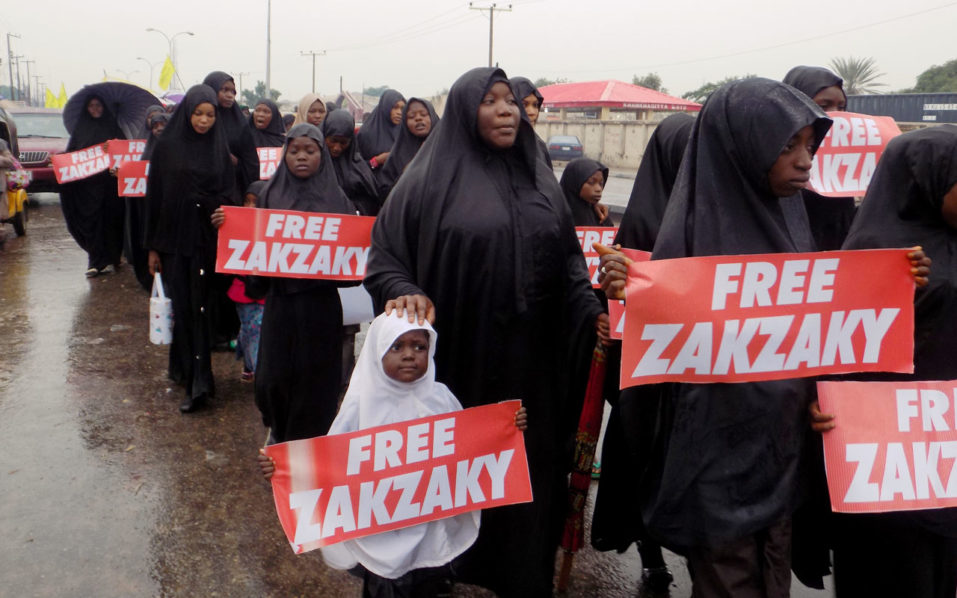 The Islamic Movement of Nigeria, IMN, also known as Shi'ites has promised to continue to demand the unconditional release of its leader, Sheikh Ibraheem El-Zakzaky, his wife and others who have been arrested and detained despite court orders freeing them.
The Chairman of the Resource Forum of the Islamic Movement in Nigeria, Prof Abdullahi Danladi made the vow while addressing journalists on Saturday,
Danladi said the continue detention of the Shi'ites leader and others despite court orders freeing them four years ago and calls from international human rights groups is one of the worst human rights violations.
He added that the group will continue to seek constitutional means to ensure that the Sheikh is released despite brutal force from the government.
El-Zakzaky, his wife and some members of the groups were arrested by the army following the clash between his followers and soldiers in Kaduna, Kaduna State, in December 2015.
Danladi said, "Today marks the fourth anniversary of the expiration of the 45 days caveat within which the Buhari-led Federal Government has been ordered to release our leader, Sheikh Ibraheem El-Zakzaky, in a historic judgment delivered by Justice Gabriel Kolawole of the Abuja Division of the Federal High Court on the enforcement of his (El-Zakzaky) fundamental rights and that of his wife, Malama Zeenat Ibrahim.
"Failure to obey that judgment by President Muhammadu Buhari four years on makes it one of the worst violations of the rule of law and a monumental abuse of the rights of the couple. It is to the glory of Allah that, four years into the judgment by the court, Sheikh Zakzaky and his wife be set free; we have never chickened out or relented in asking for his unconditional release.
"Many international bodies, including Amnesty International and the European Union, have all urged the Nigerian government to demonstrate respect for the rule of law and release the cleric.
"We will continue to do so, irrespective of the government's use of brutal force against us. We will leave no stone unturned in demanding for his unconditional freedom, using all legitimate means at our disposal.
"We, therefore, once again unequivocally call for his unconditional release, the release of his wife and all the others still in detention since the Zaria massacre by the Nigerian Army in December, 2015."