Just in: Pope Francis, Ex-Pope Benedict get COVID-19 vaccines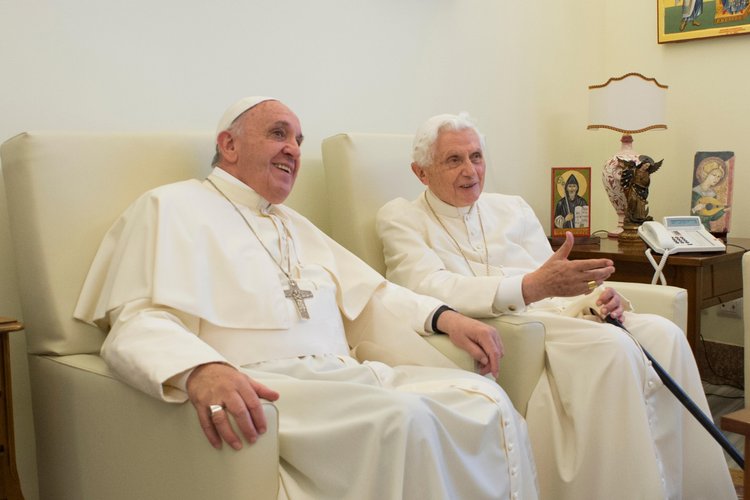 Estimated Reading Time: 1
Pope Francis and ex-Pope Benedict have on Thursday received the first dose of a vaccine against coronavirus.
The 84 -year-old pope Francis and the 93-year-old former pope Benedict are more vulnerable to the virus because of their age and health challenges.
Francis has had one of his lung removed following an illness when he was a youth in Argentina. And Benedict is suffering old age symptoms like arthritis.
Matteo Bruni, director of the Holy See Press Office confirmed that the two had received their vaccines.
"I can confirm that as part of the vaccination program of the Vatican City State, as of today, the first dose of the COVID-19 vaccine has been administered to Pope Francis and to the Pope Emeritus."
Pope Francis had earlier said in an interview on Sunday that there are plans to receive the vaccine this week.
In the interview, the Pope argued in favour of receiving vaccines because it is "an ethical action, because you are gambling with your health, you are gambling with your life, but you are also gambling with the lives of others."