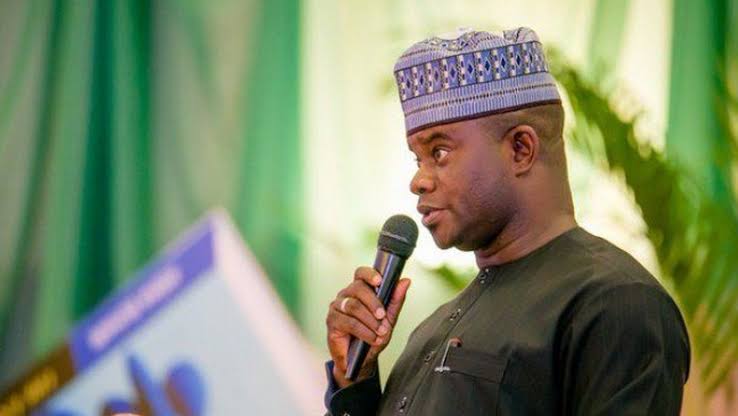 Kogi State Governor Yahaya Bello has said that Nigeria's ruling party All Progressives Congress, APC will one day be the largest party in Africa and will be so successful that it will give lessons to developed nations.
Bello stated this when he spoke at the inauguration of the mobilization committee for the party's membership registration/revalidation exercise on Tuesday.
"It is not out of place that every election in Kogi State, we are winning it with ease. We are going to repeat the same feat for the country by the grace of God," he said.
"By the time we are done with the registration of new members and revalidation of existing members in the country, APC will not just be the largest in Africa, but we are going to call on even the developed nations to come and learn not only from Nigeria, but from the APC in Nigeria.
"We shall even teach some of our brothers who have just concluded some elections in rancour. I will not mention names, but we are going to be an institution for politics in Nigeria." he said.
The APC, which is a merger of three parties–the Action Congress of Nigeria (ACN), the Congress for Progressive Change (CPC), the All Nigeria Peoples Party (ANPP) was founded in 2013 and it came into power when president Muhammadu Buhari ended a 16 year rule of Peoples Democratic Party, PDP by defeating former president Goodluck Jonathan at the 2015 presidential polls.