COVID-19: ASUU insists reopening schools amid pandemic is unsafe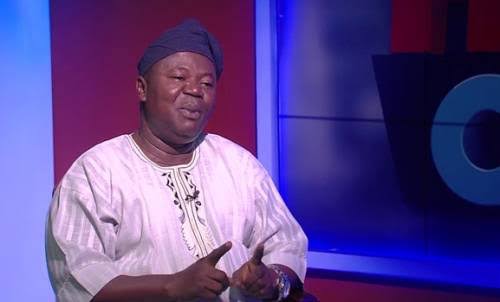 Estimated Reading Time: 2
The Academic Staff Union of Universities, ASUU has insisted that the government has not put in adequate measures for Universities to resume academic activities in a safe environment amid the second wave of the COVID-19 pandemic.
Recall that following the end of the union's 9-month strike on December 23, the National Universities Commission, NUC on Friday, January 8 told universities to resume academic activities on January 18 and adhere to COVID-19 prevention guidelines in hostels and lecture halls.
Reacting to the directive when he appeared as a guest on a Channels Television's programme, Sunrise Daily on Tuesday, the union's National President, Biodun Ogunyemi said universities do not have the safe environment to resume.

"Our concern is rooted in the safety of our members," Ogunyemi said. "What happens to congested hostels, crowded classrooms? What flexible arrangements are in place? It is a situation of emergency. I'm not sure the Universities can cope."
Ogunyemi also explained that the universities do not have necessary infrastructure to execute e-learning like their counterparts in private universities.
"We are aware that some universities are putting measures in place, with alternative learning models," he said. "Some are even trying blended classes, virtual and physical.

"But these efforts are limited. They get to a point they can't go further.

"ASUU has been talking about revitalisation since 2012. These are some of the areas where the assistance would have helped. Universities need huge funds to do this.

"People are saying start virtual classes, but more than 60 percent of our students will run into trouble–they can't afford data or smartphones."

Recall that some members of the union had raised similar concerns. In interviews with The Punch, the Chairmen of various chapters of the union expressed concern with observing the COVID-19 guidelines in overcrowded classrooms and hostels.
The chairman of the union at the Obafemi Awolowo University, Dr Adeola Egbedokun, said no preparations have been made so far for the safe re-opening of the universities and urged parents to insist on safety before re-opening.
"COVID-19 is very real and this second wave is as real as described. We cannot afford to toy with our health and the health of our dear students in the name of resumption, which is politically motivated," he told Punch.
"There are no preparations for safe re-opening of the universities and I think parents must insist on safe re-opening. The current classroom and hostel configurations in our universities do not in any way conform with the PTF (Presidential Task Force) on COVID-19 protocols. There is no way universities can achieve that. I have said this elsewhere, that rather than for government to have addressed the obvious deficits in the public universities during the lockdown and strike, they were playing to the gallery."