COVID-19: Nigeria suspends passports of 100 passengers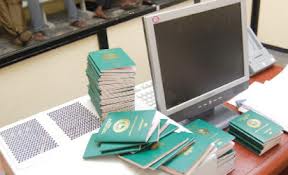 Estimated Reading Time: 1
The Federal government has suspended the passports of the 100 travelers who failed to undergo the mandatory COVID-19 test after their return to Nigeria as outlined by the Presidential Task Force (PTF) on COVID-19.
The announcement was made by the Chairman of the PTF on COVD-19, Boss Mustapha in a notice to the restricted passengers on Saturday. And this restriction will be would last for 6 months – January 1, 2021 to June 30, 2021.
"The PTF has placed travel restrictions on the first 100 passengers for non-compliance to the mandatory Day 7 post-arrival COVID-19 test. #TakeResponsibility" the statement from the PTF read alongside a list of the defaulting passengers.
Recall that the PTF on COVID-19 had on December 24 announced plans to reveal and suspend the passports of passengers who refused to take the mandatory COVID-19 tests.