'If Federal Government comes for me without a warrant, there will be a shootout' Seun Kuti threatens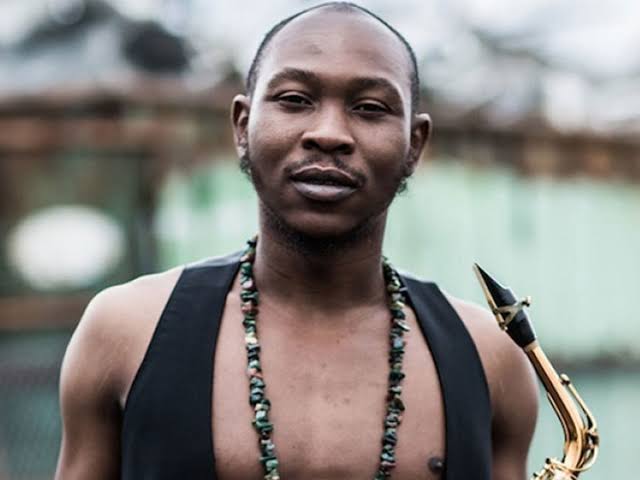 Estimated Reading Time: 2
Seun Kuti, son of the Late Afrobeat legend, Fela Anikulapo-Kuti, has threatened a shootout if the Federal Government make any attempt to arrest him without a warrant.
This was as he admitted to firing gunshots during a disagreement with party attendees who parked their vehicles improperly on his street and blocked the entrance to his house on Saturday.
A journalist, Temitayo Ayetoto, had on Saturday night accused him of firing gunshots and assaulting some vehicle owners who attended Lagos Facebook Hangout, with the aid of thugs.
According to Seun, he had to fire the gunshots while the event was going on at Allen Avenue in Ikeja, Lagos, because his life was under threat.
He accused the attendees of parking their vehicles improperly on the street and playing loud music without regard for residents.
Seun admitted to slapping one of the attendees who parked a vehicle at the front of his gate, obstructing entrance to his apartment.
He said his reaction attracted the attention of the bouncers at the party which brought about calm until moments later as he tried to drive away when a bouncer came to attack him, degenerating to fisticuffs and gunshots.
The musician added, "He (bouncer) said he would deal with me ruthlessly. That was when the fight started and we didn't need to pull guns on anybody because we beat them with our bare hands. Blood on their noses, tore their uniforms. They left our street naked.
"Yes there were gunshots because we have men. This is Allen. I didn't come to your hood. You want to try rubbish in my hood. You threatened my life in my hood and don't expect gunshots. Even if the Federal Government comes for me, if they don't come with a warrant signed by a judge, it will be a shootout. I am saying this for the whole world to hear.
"I never oppressed anybody. They were the ones that threatened my life and blocked my gate. What kind of behaviour is that because you are throwing a party and you don't even live here."