26-year-old Hausa man weds 46-year-old US girlfriend he met on Instagram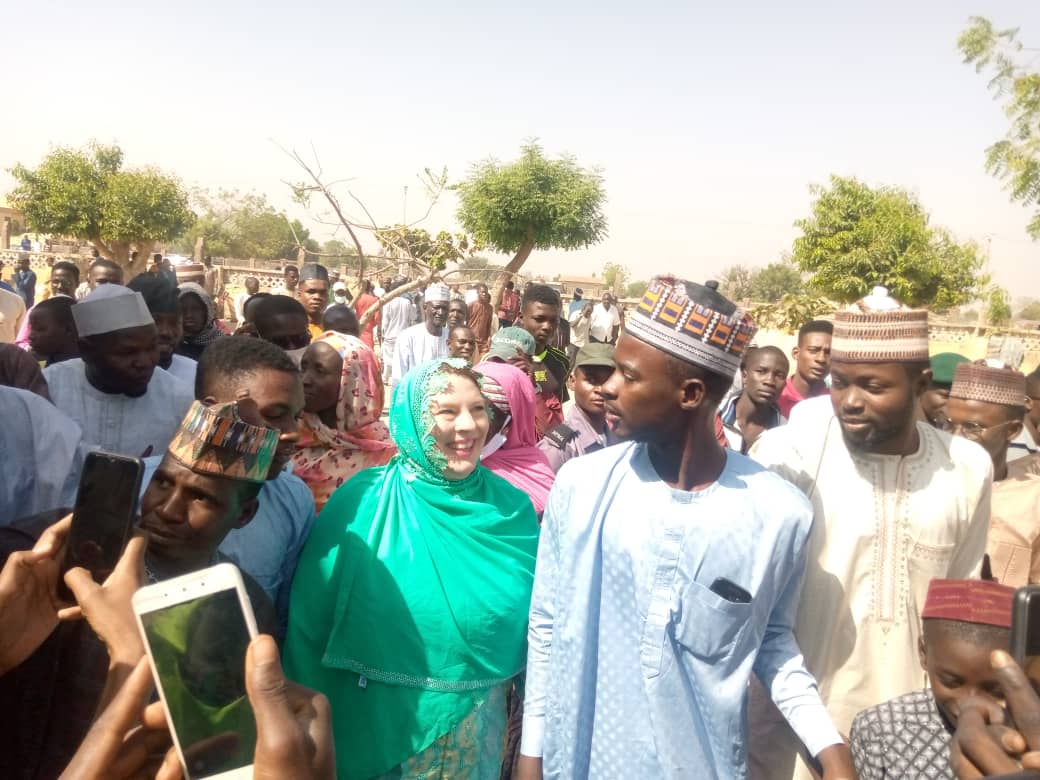 Estimated Reading Time: 1
A 26-year-old man from Kano, Isa Sulaiman Panshekara has on Sunday got married to his American girlfriend.
Crowd gathered at the Friday Mosque in Gasau, Kumbotso Local Government Area, to witness the long-awaited ceremony, after a long love affair.
The young man paid a staggering N50,000 as a non-permanent dowry.
The father-in-law, Mallam Sulaiman, told the BBC he had agreed to the marriage after agreeing to all the terms and conditions before giving up his son.
Among the dignitaries present at the wedding were Senator Shehu Sani, a former Senator representing Kaduna State in the Nigerian Senate, and the Chairman of Kumbotso Local Government Area.
The groom narrates that the couple first met on Instagram in 2019.
"We started after I showed interest in being one of her followers on Instagram and when she posts a photo on her page, I click on the like button"
"After a while I noticed that there were some scammers on the internet trying to defraud her, so I locked her up and I was so upset that she said I was an honest man. All I did was to get her attention"
"Then we started texting each other and making video calls and that led us to where we are now."
Isa said his parents had agreed to marry his girlfriend Janine and that their wedding would take place in March and they would travel to the United States.
"After our wedding in March, God willing, we will go to the United States where I hope to find a job, go back to school and find a team to play for."