Trigger-happy police officer kill keke driver, shoot three others in Rivers State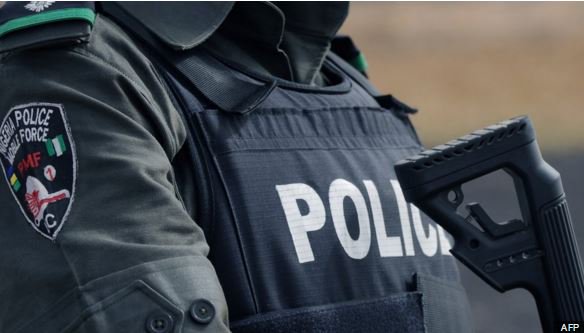 Estimated Reading Time: 1
A yet to be identified Police officer on Thursday reportedly shot and killed a keke driver, known as Schoolboy in the Rukpokwu area of Obi-Akpo LGA in Port Harcourt Rivers State.
The death was confirmed by the victim's brother, Okechukwu while speaking to Nigeria Info Port Harcourt.
Okechukwu said that his brother was going about his keke business before the police officer shot him.
Other reports from eyewitnesses say that the police officer shot Schoolboy because he refused to give the police officer N100.
"Schoolboy is my brother. This morning, he was out for the keke work that we do. The Police give us time to operate (6am) and my brother was working before 6am. I was cleaning my keke in my home when one driver walked past, he told me there are police on the road and before I know it, people came to tell me they have killed Schoolboy"
Following the gruesome murder, keke drivers and other youths in the community protested over and headed to the police station to hand over the corpse.
But the police fired bullets at them and shot three of the protesters in the leg.
"Schoolboy does not have any problem with police officers. We went to drop his corpse at the police station but they started shooting and did not want us to reach there. They shot three other boys on the leg," Okechukwu said.
The Police command in Rivers State have not issued an official statement on the incident at the time of filing this report