Ghanaian President embroiled in corruption scandal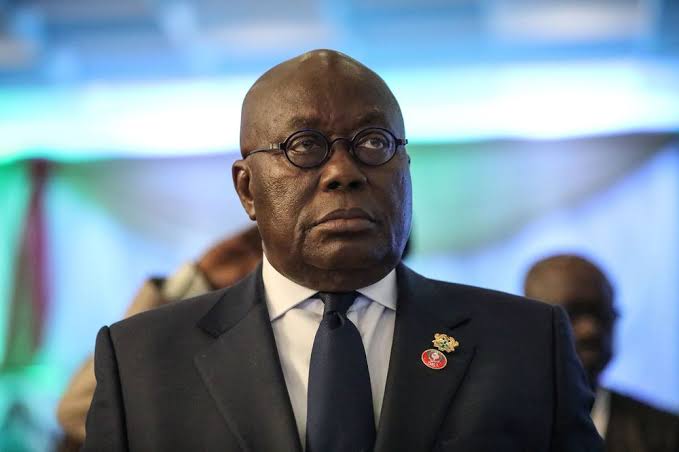 Estimated Reading Time: 1
The President of Ghana, Nana Akufo-Addo is in a corruption scandal after a viral video of him receiving $40,000 surfaced on the internet a few days before the Ghanaian general election. 
The video shared by the country's opposition's party, the National Democratic Congress, NDC  on its Facebook page alleged that Akufo-Addo collected bribe from the Director of Urban Road in order not to fire him. 
The video has rocked the country as the President has been a staunch fighter of corruption. 
However, the President has on Wednesday denied the corruption allegation through a statement issued by the Minister of Information, Mr Kojo Oppong Nkrumah. 
The President said that the opposition has stooped low by doctoring the 2016 campaign donation video. 
Akufo-Addo said, "We are not disappointed that Mr Mahama and the current NDC leadership will stoop so low with obvious fabrications which they hope can change the minds of Ghanaians. It is and will always be their stock-in-trade," the government has said.
The false accusation is premised on a doctored video of a 2016 campaign donation to then candidate Akufo-Addo. Characteristic of the NDC's reliance on waging a campaign of lies, fake news and fabrications, the opposition candidate and his party have now sponsored the doctoring of this video and superimposed it with new voices to create the false impression that it is a post 2016 event showing the President receiving a bribe.
Whilst we are not surprised by the new low by the opposition candidate and his party, we remind Ghanaians that they should expect more of such falsehoods and fabrications in the days leading up to the election. It has become clear that candidate Mahama's failed campaign now sees fake news and fabrications, as well as an amendment of their earlier promises as the only hope to salvage what is going to be another decisive victory for President Akufo-Addo and the New Patriotic Party," it added.