I was locked up for 5 days and taken to Lagos over a tenancy case – SARS victim tells panel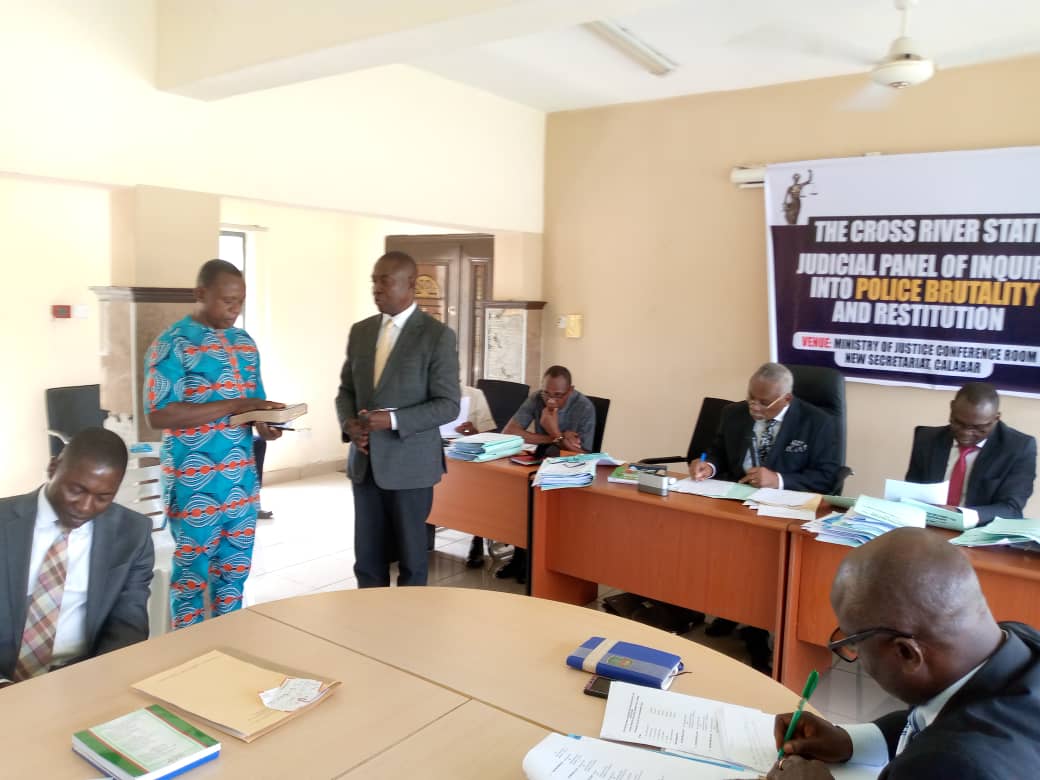 Estimated Reading Time: 2
A public servant with the Cross River State Government has told the Cross River Judicial Panel of Inquiry and Restitution sitting in Calabar the Cross River State capital, today Friday, 27th November, 2020 that he demands a public apology and be paid cumulative damages to the tune of three hundred million naira from the Nigerian Police Force for harm done to his person.
Mr. Etop Abara told the 7-man panel that the police arrested and locked him alongside some of us neighbors for 5 days without trial, and then drove them in handcuffs to Alagbon in Lagos for a matter that was obviously a tenancy issue.
"I paid for a house at Parliamentary. There was an advert with 'house to-let" on the gate, with the agent's name and contact boldly written there for one to call. When one comes, the same agent takes them around.
"We later found out that the guy was asked to collect two hundred and fifty thousand naira for each two bedroom apartment, but because of some of the work he had done in the house, he added one hundred thousand to the rent. so after legal fees and everything the money was around five hundred thousand naira. we got this information at a later date."
Mr. Abara said trouble started when after a month, a brother to the man who owes the building came and told them to vacate.
"They brought the Police arrested all of us and took us to the State CID at Diamond, and we had to bail ourselves with a hundred and fifty thousand naira." He said
Abara added that the Police lawyers at the State CID told the tenants to move out of the house until the issues were sorted, and since that can't be done, they decided to report the matter to Zone 6, and when they went there to follow up the matter they were rounded up and put into a cell.
"We were moved from one office to the other, and when we got to one of the offices they asked us to sit down. later they came and told us that we were under arrest and that a team from Lagos led by a certain Tina Amadi was in town to arrest us".
Abara informed the panel that they were kept at Zone 6 for five days before they were moved with handcuffs by road to Alagbon in Lagos.
Abara said the Police did not tell them why they were arrested, and that the incident led to dead of a neighbor, and another losing his pregnant wife and babies at birth.
The panel adjourned the matter to December 2nd for the Police to begin it's defence.
---
kindly donate to the work we do using our interim PAYPAL https://www.paypal.me/NewsWireNGR