Breaking: Diego Maradona is dead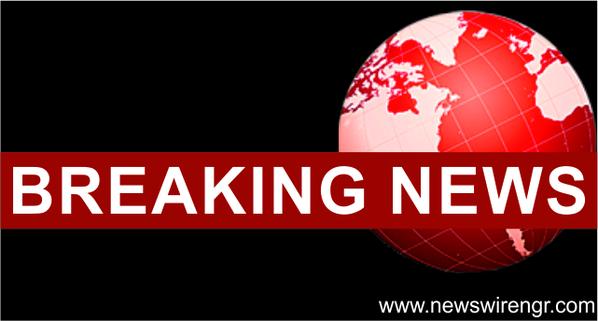 Estimated Reading Time: 2
Diego Maradona has died at the age of 60 after suffering a cardiac arrest, according to reports in his native Argentina.
The football legend had a heart attack at his home just two weeks after leaving hospital where he underwent surgery on a blot clot in his brain.
Maradona, regarded as one of the greatest footballers of all time, helped Argentina win the World Cup in 1986, the pinnacle of an illustrious career. 
He played club football for Boca Juniors, Napoli and Barcelona among others and was adored by millions for his brilliant skills. 
Diego Maradona is an Argentinean soccer legend who is widely regarded as one of the best players of all time. Maradona led club teams to championships in Argentina, Italy and Spain, and famously starred for the Argentinean team that won the 1986 World Cup. However, the soccer legend's career was marred by a pair of high-profile suspensions for drug use, and he has often battled health problems in retirement.
Early Life
Diego Armando Maradona was born on October 30, 1960, in Villa Fiorito, a province of Buenos Aires, Argentina. The fifth of eight children raised by Diego Sr. and Doña Tota, Maradona grew up in a poor but close-knit household. He received his first soccer ball as a gift at age 3 and quickly became devoted to the game.
At 10, Maradona joined Los Cebollitas, a youth team of Argentinos Juniors, one of the biggest clubs in Argentina. Showing his prodigious ability at an early age, Maradona led Los Cebollitas to an incredible 136-game unbeaten streak. He made his professional debut for the senior team shortly before his 16th birthday.
Professional Career
A short but fearless midfielder renowned for his ability to create scoring chances for himself and others, Maradona led club teams to championships in Argentina, Italy and Spain.
The pinnacle of his career came as a member of the Argentinean national team that won the 1986 World Cup. His performance there included two memorable goals in a quarter-final victory over England. The first was scored illegally with his left hand, which Maradona later claimed was the work of "the hand of God" and the second required no supernatural help other than an otherworldly ability to dribble past an onslaught of defenders to find the back of the net. Altogether, Maradona played in four World Cups, and scored an impressive 34 goals in 91 international appearances for Argentina.
Despite his unquestioned brilliance on the pitch, the emotional Maradona became equally well known as a highly controversial figure. He became addicted to cocaine while playing in Spain in the 1980s and received a 15-month suspension after testing positive for the substance in 1991. Maradona endured another high-profile suspension three years later, this time for testing positive for ephedrine during the World Cup.
kindly donate to the work we do using our interim PAYPAL https://www.paypal.me/NewsWireNGR