Gombe House Of Assembly Speaker, Deputy Speaker impeached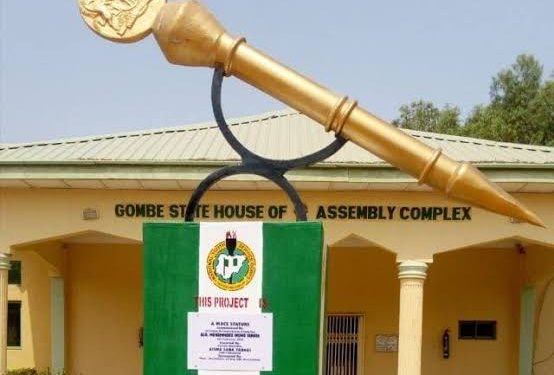 Estimated Reading Time: 1
The Speaker of Gombe State House of Assembly, Hon Abubakar Sadiq Kurba has been impeached by sixteen (16) out of twenty four (24) members of the house. Subsequently, Honorable Abubakar Muhammad Luggerewo representing Akko Central has emerged the new speaker of the house.
The deputy speaker and majority leader have also been removed.
The impeachment motion was moved by a former Deputy Speaker of the House, Mr. Shuaibu Adamu and the impeachment letter signed by 16 out of the 24 members of the House.
Abubakar Muhammad Luggerewo, the member representing Akko Central was announced as the new Speaker of house while also Yarima Gaule from Kaltungo East was announced as the new majority leader following the successful removal of Samuel Markus Markwina.
Addressing newsmen the chief whip of the House, Mr. Musa Buba of Balanga North explained that the Kurba was impeached following a vote of no confidence passed on him by members of the House.
According to Musa Buba, the decision to impeach Ibrahim Abubakar was a collective decision.
"Our former speaker has been constantly going against the rules and guidelines of the House, so a vote of no confidence was passed and the House resolved that impeaching was the best," Musa Buba said.
"We lost confidence in his leadership; as a house, we are at liberty to change leadership." he said
---
kindly donate to the work we do using our interim PAYPAL https://www.paypal.me/NewsWireNGR