'There is danger flying in Nigeria today', laments Senator Smart Adeyemi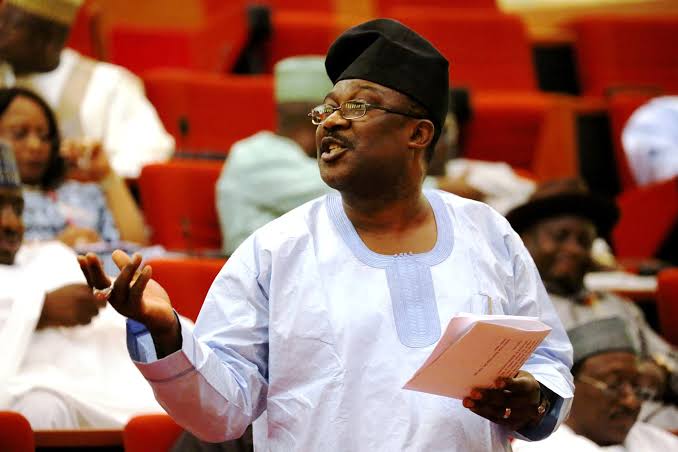 Estimated Reading Time: 2
Chairman Senate Committee on Aviation, Senator Smart Adeyemi says air transport operators are cutting corners to run their airlines, and that poses a serious risk to air transportation in the country.
The Senator said this during a press briefing in Abuja. According to him, the N4 billion bailout given to the airline operators by the federal government was inadequate, forcing them to cut corners.
"Don't be surprised if these risks to air safety start happening next week," he told Senate Correspondents.
"I want to put it on record that there is danger flying in Nigeria today," Adeyemi said.
"The airline operators in Nigeria are just managing. Other countries are giving bailouts to airlines. There's need to review the N4 billion bailout to the airlines."
He said the air safety Nigeria has recorded over the years was because the operators were doing what is right.
The lawmaker said about N50 billion would be required by the airlines for them to remain in business.
"This increase in bailout is imperative if we are to keep our economy running, guarantee job security and mitigate retrenchment," he said.
Senator Adeyemi said there were serious issues raised by airline operators during public hearing on six executive bills held recently by the Senate Committee on Aviation.
The issues, he said, were key to the economic stability and safety of air travelers.
He listed the issues to include non-compliance with executive order on import duty waiver on airplane spare parts as well as removal of VAT from air transport, multiple taxes and lack of access to single digit lending and foreign exchange by operators to buy spare parts.
He said: "Our further enquiry has also shown that airline operators are already discouraged and have resorted to cutting corners in carrying out maintenance requirements on their aircrafts.
"This is of course as a result of their poor financial situation. If this is not immediately checked, the effect is best not imagined. More definite measure has to be done to help the airlines respond to the impact of Covid-19 pandemic.
"As duly elected representatives of the people, we are mandated to take seriously any issue which may have adverse effects on the lives of the people we represent. Where we see red flags, we should immediately bring this to the attention of the people and ultimately, the Federal Government.
"It is important to note that the safety recorded so far in the aviation industry in Nigeria is primarily due to the availability of the spare parts, and a conducive atmosphere to operate. Let us note that no amount of money is worth the life of even one Nigerian and it's on this note that we call the immediate and urgent attention of the Federal Government on the need for the increase on bailout funds for airline operators.
"As legislatures, we strongly advice the Nigerian Government to run a tax-free, V.A.T free process for all spare parts and commercial aircrafts being imported to Nigeria.
"This will help in accelerating economic growth even in the face of a recession confronting nations of the world today while helping the airlines stay afloat with an end goal to ensuring the safety of passengers."
---
kindly donate to the work we do using our interim PAYPAL https://www.paypal.me/NewsWireNGR