The President has the right to seek medical attention wherever he likes – NMA President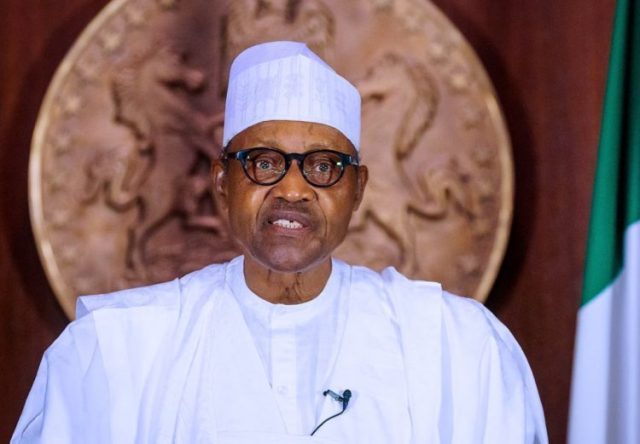 Estimated Reading Time: 2
The President of Nigeria has a right to seek medical help anywhere he likes in the world if he is not satisfied with the state of Nigeria's healthcare.
The President of Nigeria Medical Association, Prof Innocent Ujah, said this on Friday, while speaking on Sunrise Daily, a Channels Television programme, monitored by NewsWireNGR. 
Ujah, however, stated that such medical trips should not be funded with government money.
He made this clarification while speaking on the Senate's request for the President to shun medical trips. Ujah said seeking medical trips anywhere in the world is a human right and that the Senate can only advise, not impose on such matters.
The State House official submitted a budget of N19.7 billion for 2021, out of which N1.3 billion was proposed for the State House Clinic.
The NMA president however admits that frequent medical trips is a national challenge and to reduce it, Nigeria should improve the quality of our hospitals, public officials should be subjected to a medical board that assesses if the treatment they seek abroad can be done in Nigeria but they still show willingness to go for these medical trips, they should fund it with their personal money.
"What the NMA has been sayings is that we should improve our health facilities so that the high-profile government officials should access the use of health facilities in Nigeria" he said.
"What we need to know is that nobody can be prevented from accessing health from anywhere in the world. But it should not be at government expense."
Ujah said the Senate's statement is purely political, that it does not have a force of law. And it will be unwise to prevent people from going on medical systems with the deplorable health system in Nigeria.
"They have talked about funds for the state house clinic, that money has not been disbursed. And we are saying that the state house clinic is not where the President should be attended to. And therefore, it is when the place is upgraded, facilities are available, human capacity development is improved, equipment is installed and functional that we can clearly make that statement.
"And it is not only the President, it is for all of them, including the Senators and the House of Reps. So what the Senate is saying in my opinion is purely political and not a force of law."
Ujah also said there is a problem with corruption and the funding of the health sector in Nigeria.
"It is not a doubt, the Representatives allocation to health is paltry and not only that, the allocation is not the same as the amount released. I have said  I was the Director General of NIMR (Nigerian Institute Of Medical Research) and throughout my stay in that research institute, what they release is not up to 45%, all the years that I stayed in NIMA. It is not enough to say you have allocated money, we need to monitor the funds that is available and ask what is the level of transparency that we see this money" .
kindly donate to the work we do using our interim PAYPAL  https://www.paypal.me/NewsWireNGR