We don't want the south-west to burn; Reps cry out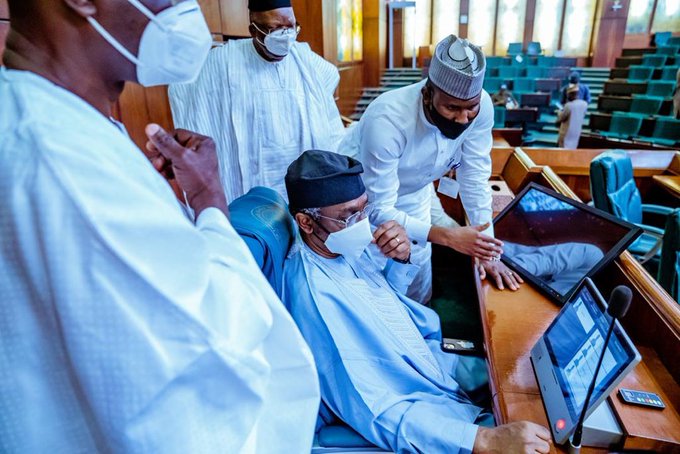 Estimated Reading Time: 1
Members of the South-West caucus in The House of Representatives have condemned what they describe as the desecration of Oba of Lagos and other traditional rulers' palaces as well as the attacks on some private investments in Lagos and other locations in the region.
Speaking at a press conference on Friday, the lawmakers said the arson and destruction as well as desecration of the Yoruba traditional institutions is a condemnable act perpetrated by some misguided elements bent on fermenting trouble under the guise of the #EndSARS protest.
The conference addressed by the caucus leader, Rep. Femi Fakeye, comiserated with the families who lost their loved ones and the injured.
We appeal to all Nigerians at this point not to turn the South-West into a battleground. There are those who are not from the South-West. Yes, it is one Nigeria but everybody knows where they come from.
"We don't want the South-West, particularly Lagos, which is accommodating to everybody and anybody, to be turned into a battleground by those who will not consider themselves stakeholders. We are stakeholders from the South-West. We don't want the South-West to burn. This is not 1964 to 1965 – the days of 'Wetie.'
"We don't want anything like that. We admonish our youths to eschew violence and further civil unrest. We want the youth to come back home, sit down and have a rethink, and get out of the mindset of violence; we don't want any further violence. We want the youth to, please, sheathe their swords, stay home and stay calm." said the leader of the group,  Rep Femi Fakeye.
Accompanied by other lawmakers from the caucus, Fakeye also appealed to the Federal Government to quickly implement all outlined programmes for youth employment and empowerment.
---
kindly donate to the work we do using our interim PAYPAL https://www.paypal.me/NewsWireNGR