Abuja #ENDSARS protesters blocked Nnamdi Azikiwe International Airport road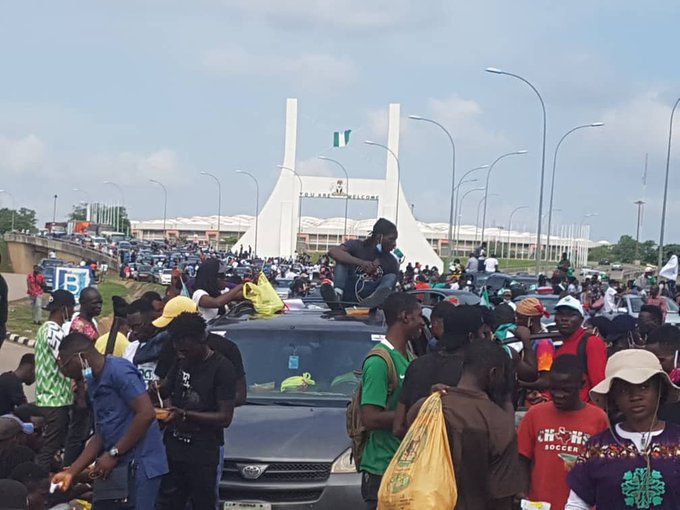 Estimated Reading Time: 1
Protesters in Abuja Friday, blocked the Abuja city gate and Nnamdi Azikiwe International Airport Road.
The youth barricaded the expressway preventing vehicular movement on the ever busy road. The youth also displayed a banner containing the photographs of victims of police brutality in the country.
The blockade has led to heavy traffic jam in the area as motorists were forced to take alternative routes.
Days after the Inspector-General of Police, Mohammed Adamu, set up a new unit called the Special Weapons and Tactics (SWAT) Team, to replace the disbanded Special Anti-Robbery Unit (SARS), the protests only seem to be gaining more momentum as many Nigerians suspect the new unit may amount to a mere change of name.
As the protest continued on Friday with many rejecting the SWAT unit, the police have said no member of SARS will be in the unit and referred to the unit as Tactical Unit rather than SWAT.
The police did not state whether it has changed the name of the unit from SWAT to Tactical Unit as an image (below) the force tweeted on Wednesday suggested.
kindly donate to the work we do using our interim PAYPAL  https://www.paypal.me/NewsWireNGR