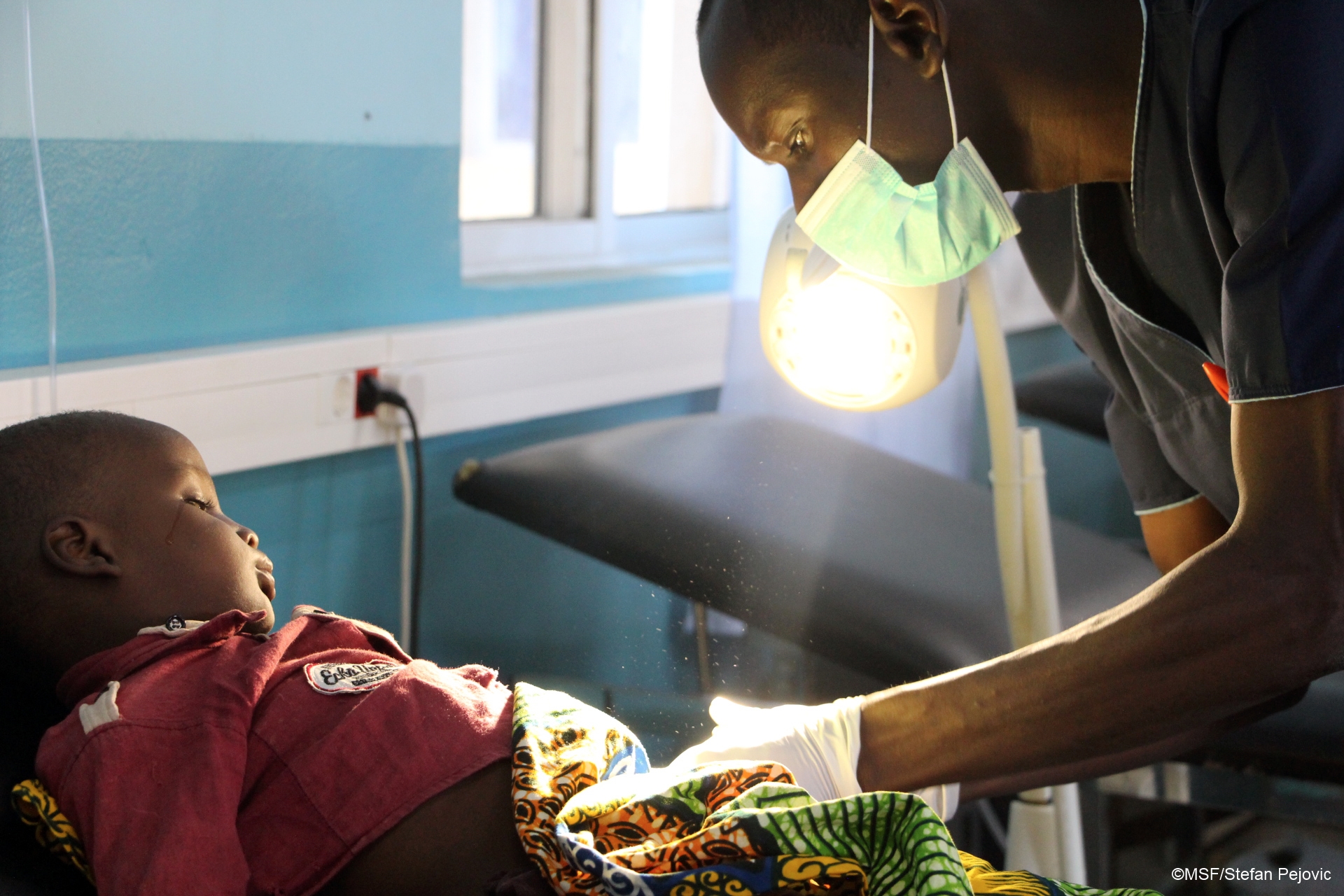 It is the malaria peak season in Borno, north-east Nigeria, and Médecins Sans Frontières/Doctors Without Borders (MSF) hospital in Gwange district in Maiduguri, treats children under –15 years for this serious disease. While in June we admitted 14 patients, that number rose to 126 in July, 846 in August and 1,898 in September, which shows the high prevalence of malaria in this part of Nigeria.
Malaria is a deadly disease if not treated properly, so MSF teams are working on raising awareness of the local population, to bring their children ASAP to the hospital if they show any of the symptoms. During 2020, we have distributed 5,938 mosquito nets to all the patients who are admitted to the hospital, by that working on prevention of malaria in Borno state.
Aside from malaria, in Gwange we treat children for malnutrition, measles and other diseases. During 2020, we have admitted 5,938 patients to our hospital, all of them being children aged from one month to 15 years.
As everywhere, MSF in Gwange, Maiduguri, offers completely free of charge medical care including free intensive paediatric care.
---
Médecins Sans Frontières/Doctors Without Borders (MSF) is an independent international humanitarian organisation that delivers emergency medical aid to people affected by armed conflict, epidemics, natural and man-made disasters or exclusion from healthcare in more than 60 countries around the world.
---
Disclaimer
It is the policy of NewsWireNGR not to endorse or oppose any opinion expressed by a User or Content provided by a User, Contributor, or other independent party. Opinion pieces and contributions are the opinions of the writers only and do not represent the opinions of NewsWireNGR
kindly donate to the work we do using our interim PAYPAL https://www.paypal.me/NewsWireNGR