11 million BVNs have been harmonized with National Identity Numbers of the account holders- NIMC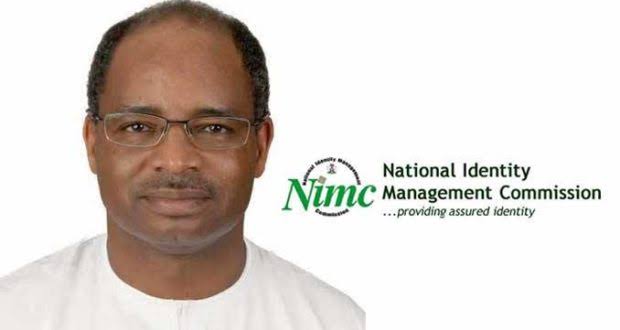 Estimated Reading Time: 1
The National Identity Management Commission (NIMC) has harmonised 11 million Bank Verification Numbers (BVNs) with the National Identity Numbers (NINs) of the bank account holders.
The commission's Director General Aliyu Aziz revealed this in Abuja on Wednesday while addressing journalists as part of the activities to celebrate the National Identity Day 2020 .
He also said the commission had intensified synergy with the Central Bank of Nigeria (CBN) and other data collection agencies on the harmonisation of  Nigerians' data.
The director general said the commission registers an average of 500, 000 Nigerians every month for their unique identities.
He added than more that 42 million Nigerians have been issued with National Identification Number (NIN) as last month.
He revealed that the commission plans registering 5million Nigerians in a month to be able to achieve the Sustainable Development Goal which calls for the legal identity for all including birth registration by 2030.
"Right now, 42 million Nigerians have unique NIN. It is the number that matters and not the card just like BVN, it is the number and not card," he said adding that the country's large population and growth rate is among challenge for the commission hence why it devised the ecosystem, a sustainable system for all sectors in the country.
"The focus is at the grassroots, those who require palliatives and assistance from government. They are the people that require much help from all of us now and we will go to them," he said.
He said the commission would soon begin the registration of 2.8 million Internally Displaced Persons (IDPs) across the country.
"The NIN does not confer citizenship. It is for both citizens and people that are legally resident here. If you are not a legal resident, we do not have any business with you it is the security agencies. It does not discriminate it is for everyone," he said.