Stilling Nigeria's Troubled Waters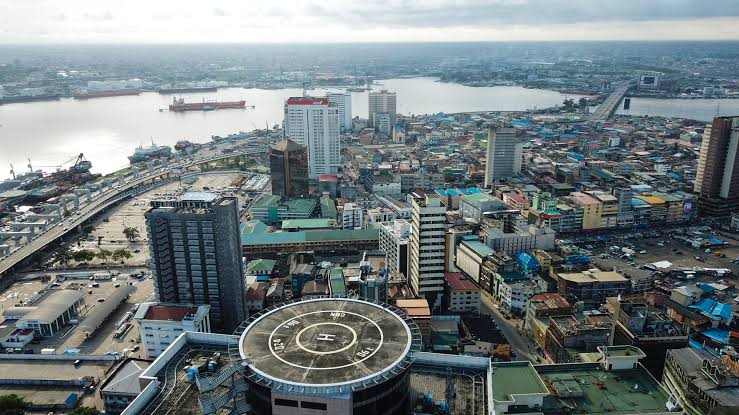 Estimated Reading Time: 4
Nigeria's internal and external waterways have witnessed a sharp rise in the number of piracy incidents over the last decade. For a long time, international shipping companies dreaded the horn of Africa, a region that gained notoriety in pop culture because of the activities of Somali pirates. But in recent years, that region has seen a steady decline in the number of attacks on ships, and has passed the baton to the Gulf of Guinea. According to the International Maritime Bureau, abductions in West Africa accounted for 90% of the global total in 2019.
Incidents on West Africa-bound vessels have most recently been rising steadily, with attacks targeting crew rather than the ship or its cargo. Despite a global decline in piracy last year, there has been no let-up in attacks in the Gulf of Guinea in 2020, especially off Nigeria's coast. Now, according to Allianz Global, about 45% of global piracy occurred in the Gulf of Guinea in the first quarter of 2020. There were 47 reported incidents, up from 38 a year ago, mostly targeting container ships and bulk carriers. Our waters are the only waters on Earth that saw a rise in piracy. A key reason for the increased attacks is the ability of pirates, who are often well-armed and violent, to reach ships and kidnap crews as far as 170 nautical miles (315 km) offshore.
What is also important to note is that the pirates use the Niger Delta as a staging ground for their attacks. The problem has gone beyond the gulf. Even internal waterways are not safe. In February this year, pirates operating in Lutegbene community's waterways in Bayelsa attacked soldiers escorting an oil barge from Port Harcourt to Warri, killing four and two civilians. In the weeks before this incident, pirates had killed about four naval officers in Bilabiri communities, thus leading the military to invade with full force and killing civilians. In the same vein, the military reinforced and invaded Lutegbene community, killed and razed down private properties. Two months later in April, a pirate attack on a passenger boat along the Akassa-Brass-Nembe waterways, left a government health worker on a COVID-19 sensitization trip with a gunshot wound. Within the same month of April, another pirate attack occurred in the Namasebi waterways in the Degema Local Government Area of Rivers State. A month later in May, three crew members of the Nigeria-flagged tanker vessel, Preyor 1 were kidnapped by suspected pirates at Opobo river mouth, some 27 nautical miles off east of Bonny. The story is the same in Delta where in November 2019, pirates raided Opurudiegbene community in Burutu council area, carting away generators, household appliances and an unspecified amount of cash. It was learnt that three children are missing following the attack.
And so, in at least three states in Nigeria's six-state south south geopolitical zone, pirates have set up an alternative economy, rivalling that of the Nigerian state to an extent–Oceans Beyond Piracy estimates the economic cost of piracy in West Africa through 2017 at about $818.1 million, up from $793.7 million in the previous year. It stated that nearly a quarter of that $818.1m was spent contracting maritime security.
In all of this, where is the Nigerian Navy?
It would be mischievous to hit the navy with criticisms without first understanding the constraints with which they are forced to work with. In the 2020 appropriation bill, the Navy got the third highest share of the ministry of defence's allocation. The total allocation was ?131.69 billion, of which ?114.50 billion was allocated for recurrent expenditure, comprising ?106.76 billion personnel cost (salaries, wages, allowances, etc) and ?7.74 billion overhead costs. Here, ?17.19 billion was budgeted for capital expenditure, specifically for the procurement of helicopters, landing ship tank, hydro survey ship, inshore patrol craft, construction of barracks and the development of Naval War College, among others. There is no implementation report yet, but the truth is, there is hardly anything that the naval service can achieve with ?17 billion ($44.6 million) in today's world.
The federal government needs to stop treating the navy and maritime security as an afterthought. To begin with, it needs to improve the navy's budgetary allocation for the year 2021 to meet with current realities. After that, it needs to create a Nigerian Coast Guard service for policing the country's coasts. The special boat service that was set up in December 2006 needs to be taken away from the navy and integrated into the coast guard service to work with, and share intelligence with the navy which should be a last resort. The Nigerian military is currently involved in different internal security operations in all but one of the 36 states of the country. Nigeria is under siege and there has to be (an un)declared civil war for the heavy involvement of the military in Nigeria's civil affairs on such a grand scale. Getting the navy to combat terrorism in internal waterways stretches them too thin and weakens their ability to defend Nigeria's territorial waters and its exclusive economic zone.
There has to be a paradigm shift in strategic thinking and this should be done in partnership with the communities in the Niger Delta, especially in Bayelsa that are perceived to harbour these pirates and have suffered severe injustices from all branches of the Nigerian military.
Macharry is an analyst at SBM Intelligence
---
Disclaimer
It is the policy of NewsWireNGR not to endorse or oppose any opinion expressed by a User or Content provided by a User, Contributor, or other independent party. Opinion pieces and contributions are the opinions of the writers only and do not represent the opinions of NewsWireNGR