I will not wrestle with a 'pig' – Oshiomhole responds to APC's Salihu Lukman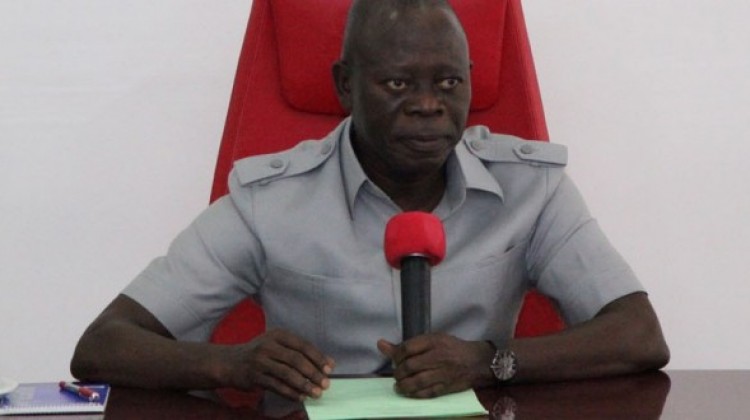 Former chairman of the All Progressives Congress (APC), Adams Oshiomhole, has responded to the criticisms and statements made by the Progressives Governors Forum's Director General, Salihu Lukman
Mr Lukman, who heads the secretariat of the APC governors forum, had faulted Mr Oshiomhole for the party's crisis in Edo State which led to the incumbent governor's decamping to an opposition party and his (Oshiomhole) ouster as party chairman.
"The APC campaign is personalised around Comrade Oshiomhole and the candidate of the party, Pastor Osagie Ize-Iyamu is an onlooker. We need to appeal to Comrade Oshiomhole to 'calm down'. This campaign is not about his person," Mr Lukman had said.
In his reaction on Monday while adressing journalists after meeting with President Buhari, the former APC chairman compared the forum's DG to a 'pig' which he (Oshiomhole) will not wrestle with.
"You want me to engage in a fight with a pig? If you engage in a fight with a pig, the pig already is stained by its nature and you will wear your white garment, and in my own case, kaaki to go and wrestle with a pig? I will not," he said
"My attitude is not to reply the noise and it is coming from somebody who says he is an employee and appointee of Progressives Governors Forum, he is just like the cowards that are using him that are not able to come out.
"Otherwise, you should ask this guy, who is now an election expert. He contested for Senate against Makarfi, he lost. He even contested against governor El-Rufai during the primaries and he lost, before (governor) Fayemi unilaterally appointed him the DG," he said.