Only Buhari can sack Service Chiefs – Presidency replies Senate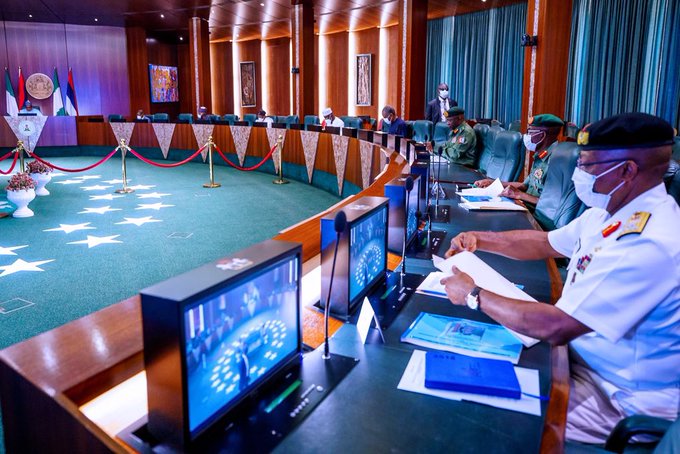 The Presidency on Tuesday said that the decision to appoint or sack Service Chiefs was President Muhammadu Buhari's prerogative.
The Presidency also said that President Buhari, in his capacity as Commander-in-Chief of the Armed Forces, will do what is in the best interest of the country at all times.
The Presidency reaction was sequel to the resolution adopted by the senate during plenary calling on the Service Chiefs to resign or be sacked due to the multi-pronged security challenges in the country.
The National Security Adviser, Major General Babagana Monguno (retired), who briefed State House correspondents on the outcome of the security meeting, in company of AVM Mohammed Sani Usman, Director of Defense Intelligence (DDI), and Alhaji Yusuf Magaji Bichi, Director-General of the Department of State Security (DSS). Monguno, disclosed that President Buhari was "unhappy and concerned" over the current security situation.
He said the President also told heads of the security agencies that his administration came to power on the promise to tackle the security challenge, revive the economy, and deal with the scourge of corruption, adding that the pursuit of economic growth and the war on corruption would be an "exercise in futility" without security.