Victor Ejechi: National Debt; Nigeria is sitting on a keg of gunpowder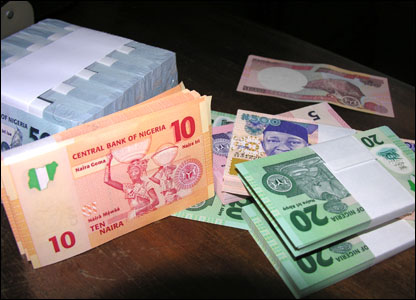 Nigeria's total public debt stock rose from N8.32 trillion in Q3 2013 to N28.63 trillion as of Q1 2020. Just like most developing countries of the world, Nigeria relies substantially on external funding in financing its infrastructural projects like roads, electricity-generation plants, rails, health, housing, education etc. However, a 244% increase in debt figures in just 7 years is huge and can't be underestimated. This made international organizations like the World Bank and the International Monetary Fund (IMF) issue an advisory on the consequences of high debt on Nigeria's economy.
In an analysis done by StatiSense, Nigeria external debt profile as at March 2015 stood at $9.46billion and by March 2016, an additional $1.73billion has been borrowed within a year which increased the debt burden to $11.19 billion, which is 18% in one year. In the same vein, the debt burden stood at $13.81billion, $22.61billion, $25.61billion and $27.67billion as at March 2017, 2018, 2019 and 2020 respectively. This trend shows Nigeria's external debt increased by approximately 193% in five years.
SBM Intelligence, a geopolitical research firm, reported in 2019, that the World Bank and the Exim Bank of China are Nigeria's largest creditors with a combined portfolio of $11.46 billion. The World Bank Group alone has a portfolio of $8.9 billion in Nigeria, which is 34.75 per cent of the country's $25.61 billion external indebtedness as of 31st, March 2019. The report further revealed that Nigeria is also indebted to the African Development Bank Group $1.25billion (4.88%t) and the African Development Fund to the tune of $834.18m (3.26%).
Furthermore, StatiSense reported that the domestic debt profile starting from March 2015 stood at N8.51 trillion as at March of 2016, it increased to N9.97 trillion. In the same vein, the debt burden for the following years stood at N11.97 trillion, N12.58 trillion, N13.11 trillion and N14.53 trillion in March 2017, 2018, 2019 and 2020 respectively. Just as the external debt, these trends show that Nigeria's domestic debt increased by approximately 71% in five years
The above analysis and report from both StatiSense and SBM, attest to the severity of Nigeria's external debt overhang which has continued to hamper economic growth and worsen its balance-of-payments (BOP) position.
Nigerian states are not left out of this high debt accumulation. The state's debt stock has risen sharply in the last five years. Reflecting the deterioration of the states' fiscal situation. The states have contributed N4.1trillion to Nigeria's total debt stocks with states like Lagos, Rivers and Delta contributing 10.8%, 6.5%, and 5.6% respectively to the total state's debt according to the latest figures released by the Debt Management Office ( DMO).
The Federal Government through the DMO has said debt service provision in the 2020 budget includes capital repayment, interest obligations and other charges. According to the 2020 budget document, debt service is expected to take more than 27% of the adjusted spending plan.
In light of the recent debt-servicing difficulties that Nigeria has experienced, there is an apparent need for stakeholder and policymakers to develop an operational framework to help achieve a good debt management policy. When such a framework is in place, it would then be possible to estimate and forecast the level of debts and debt-servicing needs. This will help our system against likely debt problems for which appropriate policy action can be taken.
Finally, if the acquisition of additional foreign debt increases the debt servicing burden than it increases the country's capacity to bear the burden, such an acquisition becomes undesirable and the situation must be reversed through export expansion. If the export is not expanded, more borrowing will be necessitated for servicing debt and external debt will pile up above the country's capacity.

Victor Ejechi is the Media and Communications Lead at StatiSense Consult
---
Disclaimer
It is the policy of NewsWireNGR not to endorse or oppose any opinion expressed by a User or Content provided by a User, Contributor, or other independent party. Opinion pieces and contributions are the opinions of the writers only and do not represent the opinions of NewsWireNGR