Northern group gives FG 14 day ultimatum to end violence or else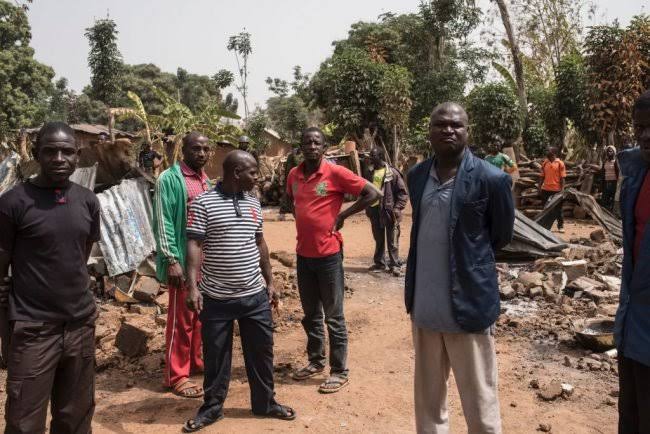 Estimated Reading Time: 2
A civil society group has demanded that the federal and state governments take decisive actions to end the violence and incessant killings in Northern Nigeria
According to the group, the Government is responsible for provision of adequate security, peace and welfare for Nigerian Citizens. Command and control of security agencies are vested in the Federal Government of Nigeria.
A press statement signed by the group under the name, "Arewa Lives Matters", says "88% of Nigerian deaths resulting specifically from violence motivated by political, economic, or social grievances took place in Northern Nigeria (or the Arewa Zone), from April 2019 to May 2020.
During that period, 7,986 lives have been lost to the violence. From that total, 7,036 (88.10%) took place in Northern Nigeria, while 893 (11.18%) occurred in Southern Nigeria and 57 (0.71%) in FCT Abuja. According to data sourced from the 'Independent Council on Foreign Relations (CFR)', Nigeria Security Tracker April 2019 to May 2020."
The statement reads in part "It is being reported that some of the perpetrators are being paid to ceasefire. As if we have ceded the territory of Nigeria, such that we have to pay or reward these criminals for us to live in peace! Even more worrisome is the fact that most of the states in the frontline of the battle against insurgency are amongst the poorest in Nigeria."
More worrying is the fact that, huge amounts of money has previously been allocated to cater for military supplies and our troops. Even the security votes to state governments have yielded less positive results in securing lives and properties in their states.
With the current decline, deterioration and decimation of security in Nigeria, there is an URGENT need for a more motivated security and military-hierarchy with fresh ideas to act decisively. "
The group stressed the need for collective efforts between the Governors of the nineteen Northern states to work together, liaise with the center; federal and state lawmakers; local government chairmen; councilors; traditional rulers and other stakeholders to end the violence.
Convener of the group, Hon Bilal Adamu Halilu also stated that Nigerians are disappointed with the nonchalant attitude of the Federal and State governments with regards to killings in the North.
"In the next fourteen days, if the killings in Northern Nigeria continues and government fails to heed to our prayers we will act. The State Houses of Assemblies in the nineteen northern states will be occupied by us until peace is restored in our communities" He wrote