Traders in Calabar Shutdown shops in protest against kidnapping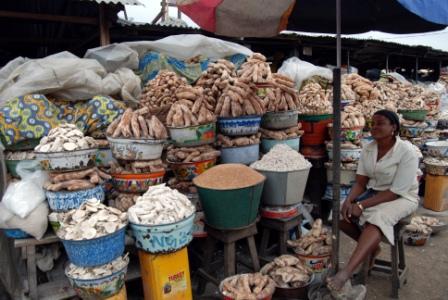 Estimated Reading Time: 2
Traders in Calabar, the Cross River state capital, Monday and Tuesday, 23rd June, 2020 have had to shut down their shops in protest and to draw the attention of the government to incessant kidnapping of their members.
The traders under the aegis of Calabar Traders Union (CTU), made up of trade and artisan associations in Calabar and have shops in major markets of the city, including, Watt Market, Bedwell, Etim Edem Park, Bedwell amongst others said that their members have become easy targets for hoodlums and kidnappers and that they have had to cough out huge sums in ransoms at various times in the last 18 months.
Speaking to pressmen, Akparawa Esien, Vice President, Electrical Dealers and Allied Products, said that it was strange and sad that insecurity has become a monster in the state and that traders have to bear the brunt of the collapse of security.
"We are closing our shops, shades and markets including timber markets, spare parts market/shops and electrical stores for two days to protest the incessant kidnap of our members.
"It has degenerated to kidnap of ordinary traders and not the moguls and that's how bad it is now. We laud their efforts in demolishing houses of Kidnappers but the state government must rise up and take the bull by its horn." he said.
Akparawa held that they can no longer keep quiet as a patron of theirs who he referred to as 'Odinka' was still being held by his assailants.
Also speaking, Comrade Tony Umejiaku, chairman of Motor and Motorcycle Spare Parts Dealers Association Calabar, held that the association was joining the protest to register their grievance, as their members have been the most affected by insecurity.
Tony held that "Closing shops is to call on the government to improve upon security within the Bedwell axis to enable us to do business freely without fear or favor.
"Now we close our shops by 5:30 pm every day to run away from these hoodlums. The government slams us with all sorts of taxes and levies ranging from business premises to development levy.