"We are dying, we can't wait for men to catch-up" – Kiki Mordi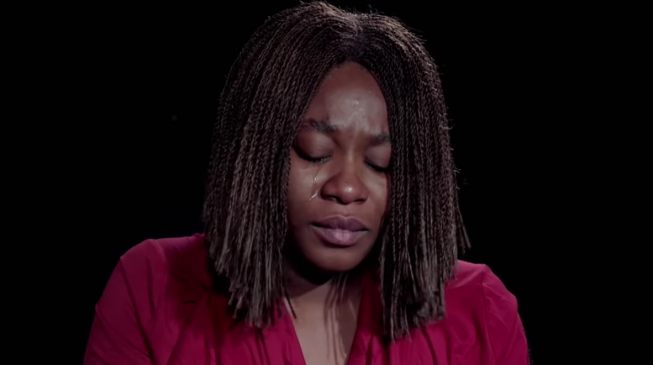 Estimated Reading Time: 3
Popular Nigerian journalist and media personality Kiki Mordi has said men in Nigeria are slow to catch-up on what she described as a rape pandemic in the country.
Mordi made this claim on Sunday, June 7, 2020, on the Channels Tv programme, Rubbin' Minds which NewsWireNGR monitored.
The topic of programme was "Tackling Rape Culture in Nigeria".
Asked if with increased reports of rape in the last week, men are starting to understand what is going on, Mordi said "I think they are starting to understand what is going on but its too slow for my liking.
"We can't wait for you to catch-up because we are dying literally.
"It's a pandemic we have in our hands right now so we can't wait for you to slowly catch-up, we don't have that time to slowly explain it to you in a tone that you'd rather we used.
"We are dying at the hands of men because they do not respect or see women as complete humans deserving of respect.
Kiki went on to explain that fighting rape will have to be done through the same structures that enable the crime.
She highlighted the disparity in the age of consent in the country as problematic, adding that age of consent doesn't affect the male gender in Nigeria.
"We need more allies. When we talk about fighting rape culture, people think it's a fight for women when it's a fight for humanity.
"So we need people to fight this fight because when we say culture, it doesn't mean a way of life for women, it's a way of life of every single person.
"As a man, you now know better so you should be able to call out your brothers in your small space, you should be able to call out your friends.
"If we all do our part in telling the next person that women are here to stay, that they're a huge chunk of the population and they deserve the same rights the men have….
"If we must fight back, we must fight back in a systemic way because it [rape culture]is sipping through our structures like our churches, mosques, and schools.
"We need to fight back through these [same] structures because it's not an individual fight.
"For example, if we can agree across the 36 states that the age of consent has to be 18 and it's non-negotiable, we never hear about age of consent when it comes to the boy.
"People need to understand that these things are criminal offences, not things like disagreements we settle amicably as a family. You settle it in [by going to] jail." she said.
Hauwa Ojeifo, founder, She Writes Woman, who was also on the programme said
"If it were so cast in stone in terms of religion, it would be a worldwide thing, but why do we seem to only have that in some states in Nigeria?
"That's where we have to start reorienting religious institutions because if you ask religious leaders with any kind of influence if they practice child abuse or any kind of gender based violence, they'll tell you no.
"But if you dig deeper you'll find out that they are doing it. So you see that there's an understanding and knowledge gap" she explained.
According to a report by the Nigeria Demographic and Health Survey (NDHS), nearly 3 in 10 Nigerian women have experienced physical violence by age 15 (NDHS 2013).
A major factor that experts have blamed for the rapid increase in sexual assault and violence against women is the lack of domestication of the Violence Against Persons (Prohibition) Act which was passed into law in 2015. They have also identified the slow nature of prosecution of sexual assault and violence against women cases as a key contributor to the increase in cases.
After five years of the passage of the bill, only 12 states have adopted it.