In Ekiti, no more bail or plea bargaining for rape offenders – Governor Fayemi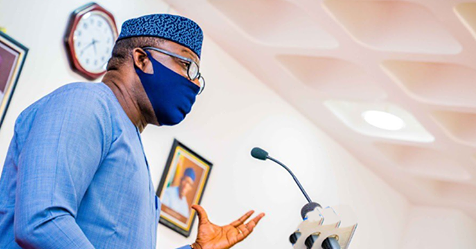 Estimated Reading Time: 1
Governor Kayode Fayemi says no person convicted for a sex offence, such as rape, in any part of the state would enjoy his powers of prerogative of mercy anymore.
Fayemi stated this while signing into law the Sexual Violence Against Children (Compulsory treatment and care for child victims of sexual violence), recently passed by the state House of Assembly.
A statement quoted the governor as lamenting the rate at which women and the girl child are being violated in the country describing it as an act of extreme violence that must be addressed urgently before it gets out of hand.
In the drive to combat the scourge nationally, Fayemi calls for a state of emergency to deal more effectively with the menace.
He directed the State Attorney-General and Commissioner for Justice, Wale Fapohunda, to henceforth oppose bail or plea bargaining for rape offenders in the state.
He explained further that his administration had established a Register of Sex Offenders of all persons convicted of acts of sexual violence and adopted a policy of publicly naming and shaming convicted sex offenders as well as putting machinery in motion to strengthen the Gender-Based Violence Management Committee to oversee the implementation of the GBV Law.