Nigerian Government receives bids to track repatriated Abacha stolen funds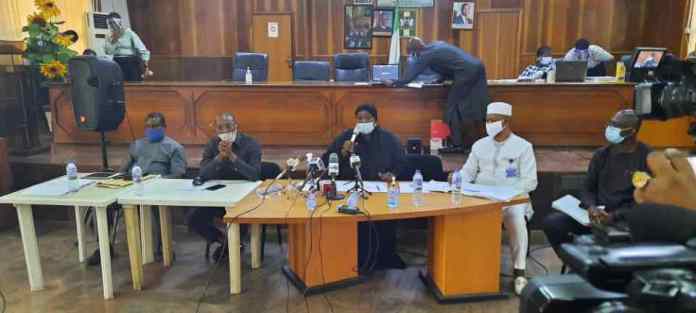 The Nigerian government has received bidding proposals from Civil Society Organisations, CSO for the monitoring and implementation of the tripartite agreement on sharing, repatriation and management of certain forfeited assets allegedly laundered abroad by former Nigeria's Head of State, General Sani Abacha in the United state of America.
The funds were alleged to have been laundered through the U.S. banking system and held in bank accounts in Jersey in the name of Doraville Properties Corporation, a British Virgin Islands company, and also, in the name of one of the sons of Nigeria's former Head of State, General Sani Abacha.
The unveiling of the bidding which took place at the Ministry of Justice in Nigeria, was made up of officials from the Bureau of Public Procurement, BPP in line with government directive to ensure transparency in the exercise.
Speaking at the event, the Head, Asset Recovery Unit of the Ministry of Justice, Ms. Ladidi Mohammed, stated that about 17 Civil Society Organizations submitted proposal for the bidding.
"The funds that were repatriated were dedicated for three projects across the country as captured in the tripartite agreement. The  funds would be utilized to complete the Abuja-Kano High way located at the North east, the completion of the Second Niger Bridge in the south east and the completion of the Lagos-Ibadan High way in South western part of the country" she said.
The Director, Civil Infrastructure of the Bureau for Public Procurement in Nigeria, Mr. Nasir Bello said the next procedure of the bidding would be to handover the technical documents to the evaluation committee.
"The evaluation report will be forwarded to the two other parties to concur with the outcome from the Nigerian part of it and once the agree, those that have qualified will be invited to submit their financial bid" he echoed
The Nigerian government has been working with governments around the world in recent years on an asset recovery scheme to help repatriate its stolen funds to in order to develop the country.