Late Abba Kyari "fingered" in the 'face-off' between Abike Dabiri-Erewa and Minister Pantami -Read this Letter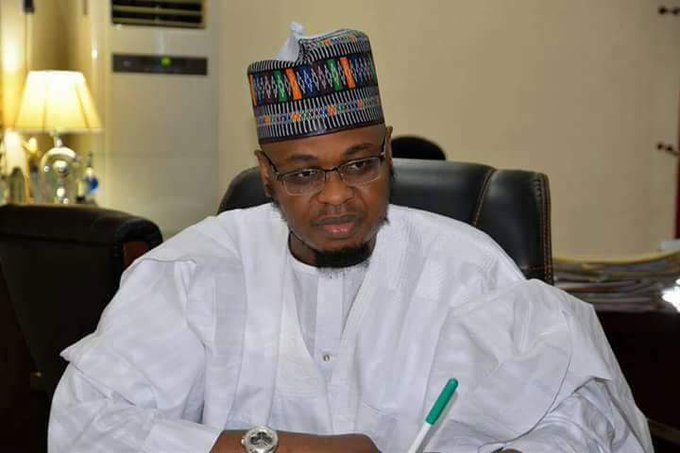 Estimated Reading Time: 1
 The Late Chief of Staff to President Muhammadu Buhari, Abba Kyrari, has been fingered in the face-off between the Chairman and Chief Executive Officer of Nigerians in Diaspora Commission, Abike Dabiri-Erewa, to President Buhari and Minister of Communications and Digital Economy, Dr Isa Pantami.
According to a report by SaharaReporters, the late Chief of Staff allegedly failed to treat and forward a letter written by Mrs Dabiri to President Muhammadu Buhari shortly after she was "forcefully" kicked out of the office.
The duo had been embroiled in a disagreement since February this year after Pantami ordered the eviction of the agency from the building accommodating it.
In a letter dated February 13, 2020 with reference number NIDC/CM/001/20/1 and addressed to the President through the Chief of Staff, Kyari, Dabiri-Erewa explained how the minister forcefully ejected staff of the commission from the 5th floor of the Nigeria Communication Commission Annex Complex in Jabi, Abuja.
The letter reads, "I write Your Excellency to bring to your urgent attention the forceful takeover and ejection of the Nigerians in Diaspora Commission from its office at the 5th floor of the NCC Annex Complex in Jabi, Abuja. This is at the instance and directive of the Hon Minister of Communications, Dr Isa Pantami.
"Your Excellency, I write to bring this ugly situation to your notice and for your urgent attention and do request your quick intervention in resolving this." 
To continue telling under-reported stories, we need your support for the work we do, donate to https://www.paystack.com/paynewswirengr
Also, kindly donate to the work we do using this interim PAYPAL ID https://www.paypal.me/NewsWireNGR