Ekiti State Cuts 2020 Budget By 27%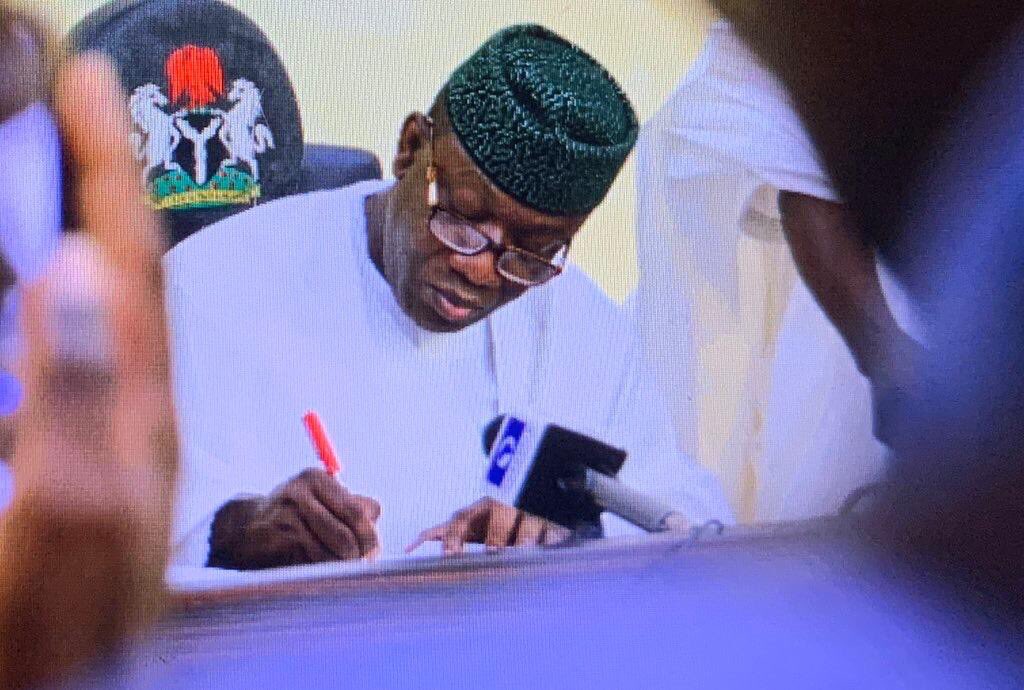 Estimated Reading Time: 1
In response to the economic impact of the COVID-19 pandemic and the oil price fiscal shock, the Ekiti State Executive Council has approved a 27% reduction in the 2020 Budget from N124,724,869,335.95 to N91,128,996,482.01.
According to a statement released on their official Twitter page, the highlights of the budget cut are: N66,557,958,763 billion, representing 62% of the budget is for recurrent expenditure, while N34,571,037,719.01 billion, representing 38% is for capital expenditure.
Retainment of Salaries and pensions at 100%, reduction of the overheads for 2020 by 50%.  Reduction of grants to parastatals by 20%, Reduction of all capital expenditure to regenerative projects.
Provision of funding for only regenerative projects. Completion of ongoing projects, and Retainment of projects with external funding.
According to the statement, this revised 2020 budget conforms to the Fiscal Sustainability Plan (FSP) of the Federal Government. 
---
To continue telling under-reported stories, we need your support for the work we do, donate to https://paystack.com/pay/newswirengr
Also, kindly donate to the work we do using this interim PAYPAL ID https://www.paypal.me/NewsWireNGR