THISDAY Dome donated as an isolation & Treatment centre in Abuja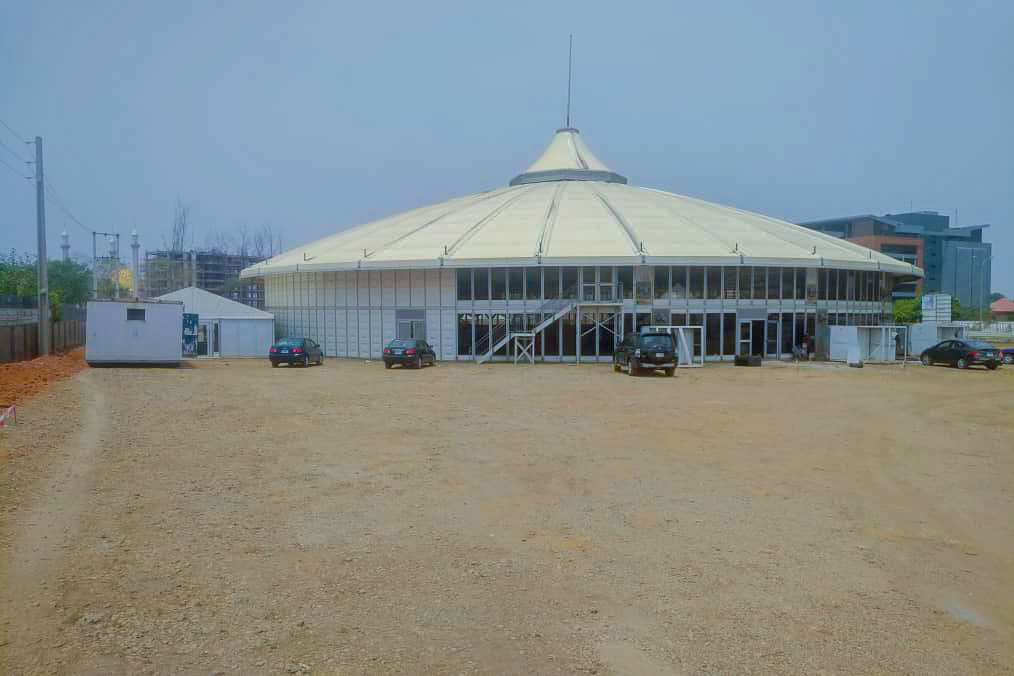 Estimated Reading Time: 1
Nigeria's Health Minister, Osagie Ehanire, on Tuesday, inspected the THISDAY Dome donated as a 320-bed isolation centre in Abuja.
The facility, which the federal government said is 98% ready, was donated by Nduka Obaigbena, publisher of THISDAY newspaper, to support the fight against COVID-19 in Abuja.
Ehanire expressed satisfaction with the level of work at the dome which the government has fitted with utilities and other necessities for management of COVID-19 patients.
The project is being handled in collaboration with Sahara Foundation, an arm of Sahara Group.
The statement by the group reads, "China Civil Engineering Construction Corporation (CCECC) Nigeria facilitated the civil works required to prepare the ThisDay Dome for seamless conversion into the isolation centre at no cost. This has since paved the way for ongoing extensive construction work aimed at delivering the facility on schedule".
The statement issued by Sahara Group's, Major General Emeka Onwuamaegbu, reads in parts "We are also grateful to the Presidency, the Ministry of Foreign Affairs, Ministry of Health, The Regent School, Kenol Engineering, Mama Cass Foods, Wood Factory, Ebewele Brown Clothiers, Dr Madu (the medical coordinator) and the NCDC for their unwavering support and service".
Other partners include; the Arise News, Egbin Power Plc, Abuja Electricity Distribution Company (AEDC), Nigerian National Petroleum Corporation (NNPC) representing stakeholders in the oil industry, Africa Finance Corporation (AFC), and Central Bank of Nigeria (CBN).
Nigeria now has a total of 2950 confirmed cases of #COVID19 with 481 discharged and 98 deaths recorded according to official figures.
To continue telling under-reported stories, we need your support for the work we do, donate to https://paystack.com/pay
Also, kindly donate to the work we do using this interim PAYPAL ID https://www.paypal.me/NewsWireNGR.